Conor MacEvilly
Hi, I'm Conor MacEvilly (rhymes with heavily). I'm a Realtor focusing on both Seattle and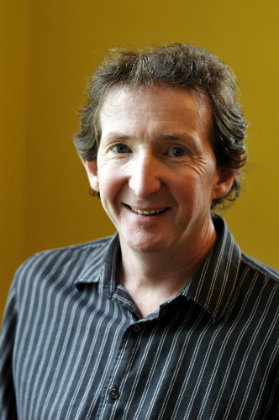 Eastside residential real estate and work with both home buyers and sellers. If you're jaded by advertising overload and looking for some hype free, cliche free and pressure free real estate advice and guidance, then you have landed in the right place.
Real estate is not rocket science. I know, I used to be a scientist (OK, admittedly not a rocket scientist, just a less glamorous biochemist). Do the basics and do them well and you will do just fine. Ignore the fluff and focus on the facts!
A brief history of Conor....
Born in Cork City, Ireland into the usual sterotypical, large Catholic family.
After college moved to London, initially for 3 months. Seven years later left with a PhD in Biochemistry (definitely was not part of the master plan)
Moved to the US in 1993 and continued to work in science until 2007 failing to cure all major and minor diseases.
Chased science jobs from California, through Oregon and up to Seattle. And that's one reason why I'm not in Biotech anymore.
Became a Seattle Realtor in 2007 just as the market was imploding. The best, most fun job I've ever had. Love it!
Why did I move to the US? Because I always felt like an American trapped in an Irish body.
Have been in Seattle since 2002 and living in lovely Ballard. I need to be near saltwater even if I never actually jump in it. I am definitely staying put in Seattle. It's a beautiful place to live.
Pursuits include golf, hiking/camping, mountaineering (climbed Rainier once and have been living off the glory of that feat ever since), chocolate, snowboarding, cross country skiing (badly), insomnia (I'm really good at it), volunteering at the Ballard Food Bank (driving the food rescue truck on Wednesdays), trying to learn photography, talking back to the TV and of course, the odd NW microbrew and cocktail.
Married to Mona from Maine...