Ballard Seattle neighborhood guide.

Disclaimer: I admit it. I'm biased! Ballard in Seattle is a truly unique neighborhood and it's the Seattle area I gravitated to when I moved to the city. I bought my own Ballard home in 2003 and have been watching all the changes to the neighborhood ever since. There are lots of other lovely Seattle neighborhoods, each with its own character, which makes it such a great city to live in.
Now that I got that out of the way...welcome to the all-you-need-to-know guide to living in the Ballard neighborhood of Seattle. Ballard is one of Seattle's most sought-after areas and has been booming in recent years. Here you can learn about Ballard's history, its exceptional outdoor spaces, its exceptional indoor spaces for dining, breweries, and entertainment, learn about schools in Ballard, plus some information on the Ballard area real estate market. Basically, all the things that make it so great to live in this Seattle neighborhood.
Ballard Seattle is located NW of downtown in a beautiful setting with water on two sides. The stunning Puget Sound (Salish Sea) and the Olympic mountains lie to the west and to the south there's Salmon Bay where fresh waters from Lake Washington meet the salty seawater at the Ballard Locks. The Magnolia neighborhood sits on the other side of The Locks, with North Beach / Crown Hill sit to the north and Greenwood / Phinney Ridge neighborhoods to the east.
PHOTOS OF THE NEIGHBORHOOD:
A BRIEF HISTORY OF BALLARD SEATTLE.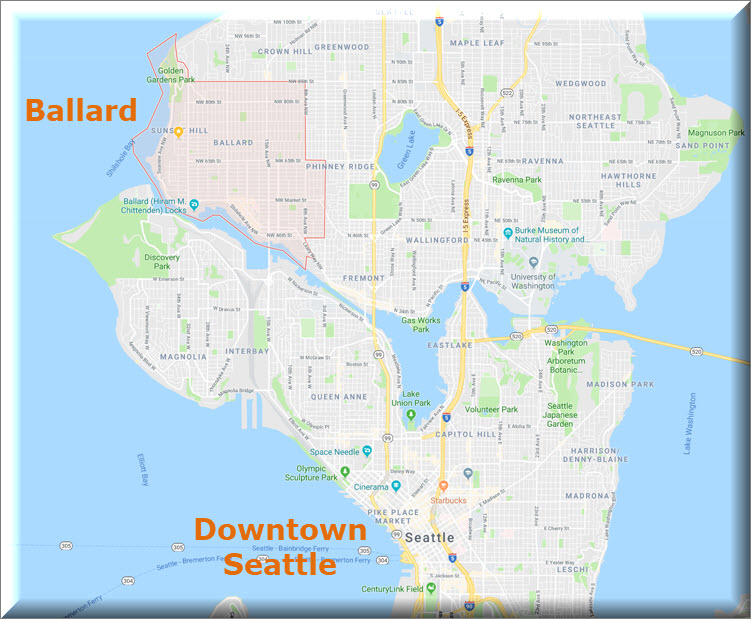 Allegedly (it's hard to believe these days), the Ballard neighborhood Seattle, was once a sleepy fishing village, with Scandanavian leanings. Today it's now a bustling, hip neighborhood while still retaining a strong Scandinavian heritage. Ballard was incorporated as a city in 1890 and was annexed to Seattle in 1906.
The thriving fisheries and timber industry attracted a lot of Scandinavians, particularly Norwegians to the area who made up one-third of the Ballard populace at their peak and have had a strong influence on the community ever since. You'll still see plenty of Ballard homes flying Norwegian and Swedish flags, with each one gently ribbing the other. On May 17th each year, Ballard celebrates Syttende Mai, the Norwegian national holiday with a big parade. It's actually the largest parade outside of Norway!
Ballard became the self-proclaimed "Shingle Capital of The World" when it produced 322 million wooden shingles in 1898. Sure beats being the shingles (viral variety) capital of the world I suppose. In 1917, the famous Ship Canal between Lake Washington and the Puget Sound opened. Officially known as the Hiram Chittenden Locks, but usually just called Ballard Locks or The Locks for short, it's a great place to visit.
Despite the current economic and building boom, Ballard still retains some of its past including the industrial area on Salmon Bay. The preserved Ballard Old Town along Ballard Avenue is where dive bars that once served thirsty fisherman, have been replaced with fancier, more "civilized" establishments. Every week it seems like a new business opens and one fades away, which is not always a great thing. R.I.P The People's Pub (2017) and The Viking Pub (2013).
LIVING IN THE BALLARD NEIGHBORHOOD IN SEATTLE.
Ballard Seattle is a great combination of low-density, quiet leafy streets, high-density living (condos and townhomes), a bustling Old Town center plus some great outdoor spaces to escape to. You can have quiet solitude or you can have bustling humanity all within easy access, depending on what your personal preferences may be.
Ballard feels completely self-contained and has everything you need without having to jump in a car to get it. Sure, it's nice to have downtown Seattle just 15 minutes away but when you live in Ballard, the urge to go there is not as strong. Ballard has it all.
RESTAURANTS, BARS, AND PEOPLE-WATCHING IN BALLARD SEATTLE.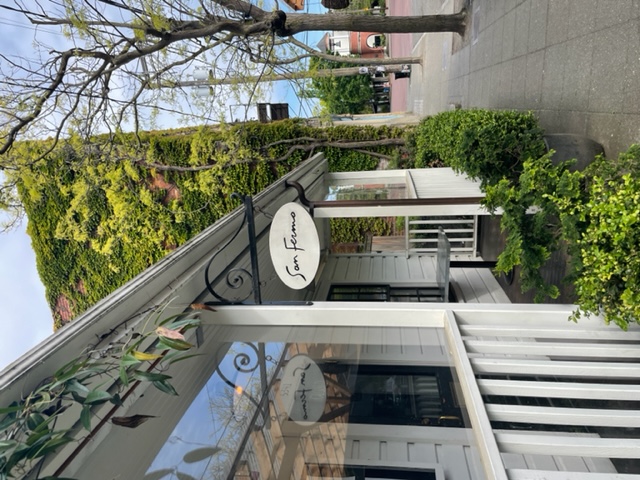 The main hub of human activity in Ballard occurs along Market Street and on Ballard Avenue, aka Ballard Old Town. Here you will find a smorgasbord of stores, cafes full of caffeinated quick in-and-outers and lethargic laptop surfers hogging the tables, top-rated and non-rated restaurants, fancy bars with overpriced cocktails and dive bars with strong house-pours, a plethora of craft breweries, places to get tattoos and piercings, specialty stores with nick-knacks to browse and even record stores (vinyl is cool again!).
There are beautiful people who fell out of fashion magazines, regular people and homeless people, more bars than you can shake a drunken fist at, live music venues...and ALWAYS some new business with a poster in the windows proclaiming "Opening Soon!"
And of course, Ballard currently has a whopping 10+ breweries, apologies, I mean craft beer breweries! Ballard is a must-visit for beer lovers and a great place for strolling between different watering holes. Throw in a food truck outside and you'll be in beer-munchies Nirvana! Just don't ask for a Bud Lite. Beer snobbery is alive and well.
Here are a few Ballard establishments to check out, but the list goes well beyond these few samplings.
If you like authentic Mexican food and people-watching while dining then you'll enjoy La Carta de Oaxaca on Ballard Avenue, or the nearby quaint and intimate San Fermo for great Italian food. If you like food with Lebanese flavors and a great whiskey collection try Cafe Munir in Loyal Heights. If all you want is a good old burger, fries and a beer in a light-challenged old bar, then check out Hattie's Hat in Old Town Ballard. For possibly the best pizza in Ballard, if not Seattle, head to Delancey in the Whittier Heights part od Ballard for their delicious pies using 2-day fermented dough. Yum!
Cocktails: for some great cocktails try the small but welcoming Hazlewood with an upstairs hideaway (the gin-based Oliver Reed is my favorite), or Percy's & Co. for in-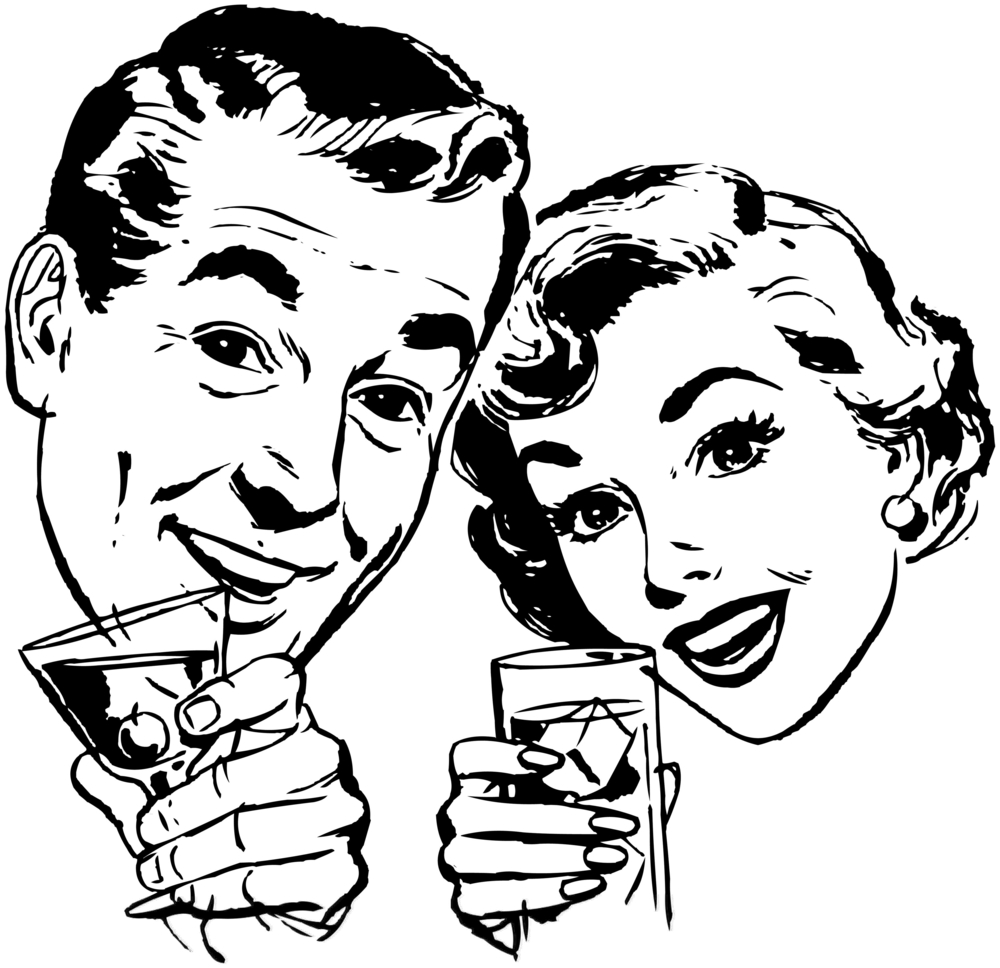 house infused libations (and great food too). Up in Sunset Hill, check out Baker's for some fine mixtures and good finger food.
Bars in Ballard Seattle: alas, Ballard lost a few of its classic old pubs to the relentless advancement that comes with a booming city like Seattle. However, there are still a few not overly sophisticated bars to relax in and enjoy a good pint of local brew. One of my favorites is Olaf's on 24th with loose wrist house pours, pinball machines in the back plus a famous inside doorway that you'll have to check out for yourself.
Hattie Hat on Ballard Avenue (see above) is fortunately still with us. Another good pub is Kings Hardware where you can get your haircut next door at Rudy's after you've built up some Dutch courage for that new hairstyle!
The Ballard neighborhood is a major Seattle hub for craft breweries. If you can't find a good beer in Ballard then you probably don't know what a good beer is! There's the Maritime Pacific Brewery, maker of Jolly Roger Seasonal Ale at Christmas), Stoup Brewing and Rubens Brews, and a bunch of others on an ever-changing list.
For the coffee addicted: it's OK, you're in Seattle now and not far from a fix. Well obviously, Ballard has a Starbucks or two, and right across from one of them is Ballard Coffee Works on Market Street. Up the hill on 24th Ave NW, try Mabel (coffee for the road less traveled), and back down the hill again to Old Town for some coffee or tea at Caffe Umbria, a great place to sit outside and watch humanity walking by.
PARKS IN BALLARD SEATTLE.
Ballard's location right on the edge of the Puget Sound makes for a great setting for enjoying the outdoors.
The Ballard Locks, also known as the Hiram Chittenden Locks, is where the elevated fresh waters Lake Washington meets the lower and salty waters of the Puget Sound. Big boats and small are lifted or dropped to navigate between the two. Also, you can watch wild salmon migrating upstream. How many big cities in the world can you do that in? It's a great place to hang out and in summer time it's bustling with tourists.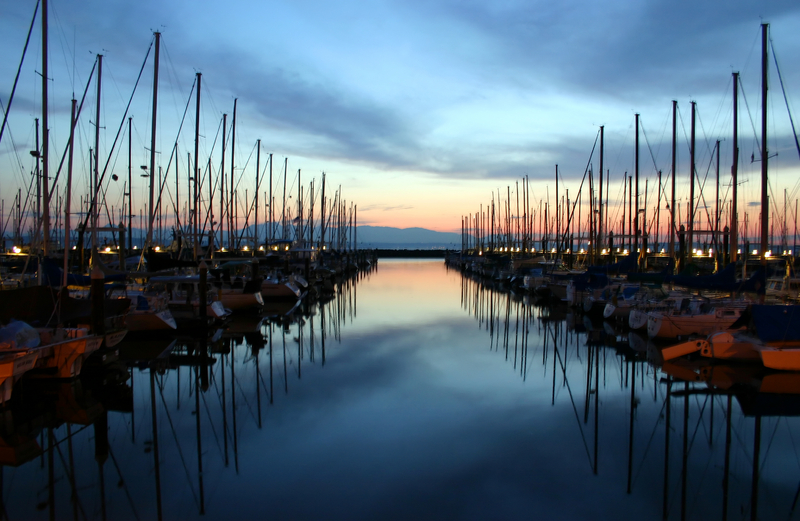 Shilshole Bay Marina makes for a nice stroll along the waterfront as you gaze at hundreds of moored boats and yachts of varying sizes and price tags. There's a sizable number of people who live on their boats. The ropes constantly tapping off the rigging would keep me awake all night! If you're of the boating persuasion here's some additional information on Shilshole Marina.
Golden Gardens: if you continue past Shilshole Marina and right at the end of the Burke Gilman trail you will hit Golden Gardens, one of my favorite places in Seattle. It's got a lovely sandy beach, volleyball nets, fire pits, BBQ and picnic tables, swings for the kids, and of course... those magnificent views of the Puget Sound and the Olympic Mountains with spectacular sunsets. It has a great mix of humanity that will vary over the course of the day. It can get busy on those warm summer days but you can usually still find yourself a quiet spot.
Sunset Park: this is just a small grassy area on 32nd Ave NW and 77th. Perched at the top of a cliff that looks down over Shilshole Marina, it's a great gathering spot for watching the sun go down over the Olympics. As the sunset approaches, locals and their dogs will start to gather to take in the views. Bring your camera!
USEFUL BALLARD RESOURCES
How much is my Ballard home worth?
If you would like a FREE evaluation of your Ballard home's current market value then click on the link below or just call 206-349-8477. Note that this is NOT an automated process where your address is just plugged into some software and out pops a number. It's a lot more accurate and reliable than that. Each evaluation is "made by hand".