Here's a list of all the current open houses in Ballard Seattle.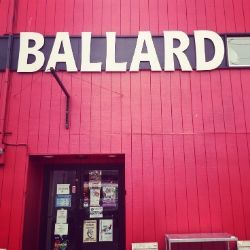 Ballard Seattle real estate can be divided into two main areas separated by NW 65th Street. North of this line, you will mainly find single-family homes (houses) of all shapes and sizes from Tudors, Craftsmen, one-story ranch homes and little bungalow homes that have hardly changed since they were built. In more recent years, some of those smaller homes have been replaced by large, high end, million-dollar homes.
The zoning in this area allows for a single home per lot only. There are many quiet, leafy, low traffic streets that make for great neighborhood walking. And yes, people say Hi! when you meet them on the street. Homes for sale in Ballard Seattle give you a wide variety to choose from. There's something to suit all tastes!
South of NW 65th Street is where the zoning changes and allows for more dense developments with lots of new townhomes and condos. Large apartment and condo developments have sprung up, particularly along 24th Ave NW and Market Street. The homes south of 65th are all a quick stroll to the Ballard's social scene along Market Street and Old town Ballard on Ballard Avenue.
Currently, Seattle is one of the hottest real estate markets in the country and Ballard is one of the hottest neighborhoods in the city. Click here to learn all about homes for sale in the greater Seattle area.