Maps for Ballard Seattle 98117 and 98107 zip codes
98117 and 98107 are the two zip codes that cover the Ballard Seattle area.
Zip code 98117 covers the upper part of Ballard including Loyal Heights and Whitter Heights: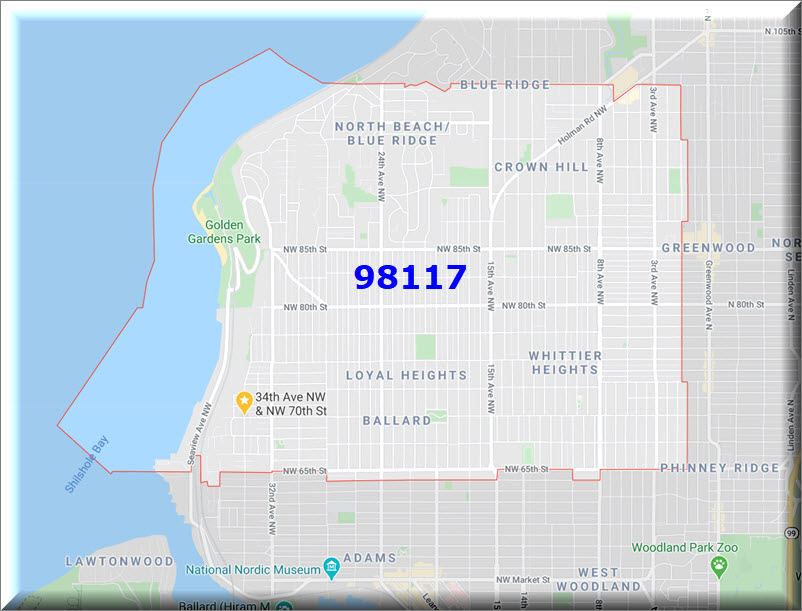 While zip code 98107 covers the lower section of Ballard including the main Ballard business hubs of Market Street and Old Town Ballard ad all the way down to Salmon Bay.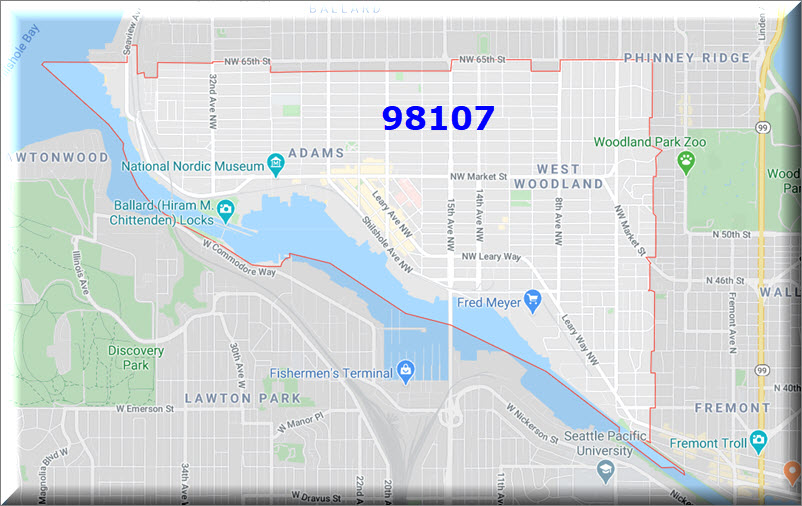 Here's some additional useful information for Ballard:
Information about living in the Ballard neighborhood.
Properties that are currently for sale in Ballard.
HOMES IN 98117