12 things to know about selling your home to an investor or developer.
Posted by Conor MacEvilly on Monday, November 6, 2023 at 7:00 AM
By Conor MacEvilly / November 6, 2023
Comment
Whether you list your home for sale on the open market or get one of those We Pay Cash For Homes calls/mailers, what can you expect when a professional real estate investor or developer offers to buy your property?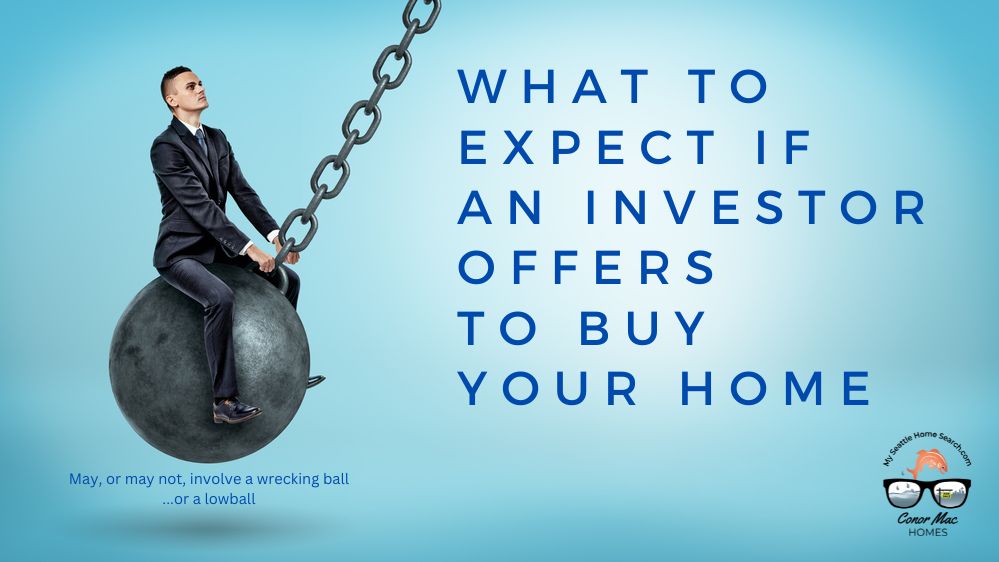 Regular Joe's and Josephine's who do some real estate investing on the side will still have some emotional attachment to a property but to the processional real estate developer your home and the lot it sits on is just a money-in/money-out calculation. What is the potential income it can generate or how much they can make by flipping or building on it? And that's all they care about and there's nothing wrong with that...just be ready if they come knocking on your door.
1. Different types of property investors:
There are different types of professional real estate investors. Some homeowners (traditional buyers) may own one or two other properties as longer term rental investments, but when it comes to those who do it for a living, there are four main types, based on what they do with the property.
Buy and hold: basically, buy the home, fill it with tenants and keep it as a money generating rental property.
House flippers: buy a property, do some upgrades/remodeling and sell within a few months.
Wholesale investors: buy properties at well below market value and then sell them quickly without making any upgrades or improvements to another investor at a higher price.
Real estate developers: want to either bulldoze the existing home and add either a larger single home or multiple smaller homes depending on what the local zoning codes allow. Or they might keep and remodel/expand the existing home, subdivide the lot and add a second home and sell each property separately. Or sometimes it can be a combination or remodeling the existing home and adding say a couple of accessory dwelling units (ADUs) to the lot.
2. The potential benefits of selling your home directly to a property investor or developer.
Potentially an all-cash offer. Most professional investors are not relying on getting a mortgage and will likely be tapping a line of credit from a bank. There's no lender appraisal to worry about.
Potentially a fast closing.
Can sell your home as-is and not have to do any repairs.
No Realtor commissions.
If the deal falls through and fails to close, the general public is none the wiser since the transaction was not visible to the public. When you sell your home via the conventional route your home will be listed on your local multiple listing service (MLS) and the public can see when you accept an offer. They can also see when a home comes back on the market if the buyer walked on the sale which can potentially reduce the appeal, and potential purchase price, for other home buyers.
Some questions to ask and what to expect when selling to a real estate developer or investor.
3. What do they intend to do with your property after closing: keep & rent, remodel & flip or bulldoze it? They are not obligated to tell you what their plans are.
4. It's unlikely that you will get fair market value for your home. Investors want to maximize their potential profit and minimize their expenses for whatever project they have in mind for your property. So, the question for you is: will I NET more if I sell directly to a developer off-market compared to selling with full exposure on the open market minus the costs of selling?
5. Who is actually buying your property? The buyer is frequently a limited liability company (LLC) and the actual name of the buyer might not be publicly available. Also, the sales contract may have an "and/or assigns" addon that allows the buyer to offload the sale to a different investor before closing and you have no control over who they transfer it to.
How long has the investor been in business and what's their history? The buyer will probably have an LLC in their name, something like Purple Eagle Homes LLC (I made that up), that has been around for years, or it might be a new LLC that just registered the business name two weeks earlier and it has the address of your home in it, 1234 Main Street LLC.
6. Extended closings: if the buyer is a developer they will try and get as long a closing as possible and that can be 6 months or more. They will be relying on a line of credit from a bank and ideally they want to avoid paying any interest until they have their plans and permits in place and are ready to start building. Therefore, the longer they can push out that closing date the better for them. So basically, you might not be getting that "quick sale" that was mentioned in the mailer.
7. Make sure you get the maximum earnest money deposit: If you end up in an extended closing you will be locked into that deal and unable to sell to anyone else during that time. The developer could potentially bail on the purchase contract after 5 months and all you get is the earnest money, so you need to make that it's as punitive as possible.
In Washington State and Seattle at least, the most earnest money that a seller can keep in the event that a buyer defaults on the purchase agreement is 5% of the sale price. For example, for a $1M sale, the seller should request $50,000 earnest money. The investor might only offer $10,000 which is pocket change to them. Ignore that and ask for the max!
Note that for a conventional home sale, the buyer will usually deposit their earnest money to escrow/closing agent within 3 days of mutual acceptance, but investors will only deposit their earnest after completing their feasibility study.
8. What is a real estate feasibility study? The developer's offer will probably have a feasibility contingency which is similar to a regular home buyer's inspection contingency. The feasibility clause gives the developer time to research your property to ensure that it's a good match for their plans, allows them time to crunch their financial numbers and investigate zoning, permitting and possible easements. They will probably ask for at least 2 weeks and if they don't like what they see, they are entitled to walk on the sale. Two weeks is plenty of time for a competent investor to do their due diligence so be wary of offers asking for more than that.
Don't be surprised if the developer comes back and says...Well we found some issues and now we think it's only worth $X (X being a lot less than Y, their original offer price). Some of them will just plain lowball you and that was their intention the whole time. They are looking for gullible and uninformed homeowners to take advantage of. And sometimes it can be for legitimate reasons like zoning restrictions, the topography of the lot or half the lot is protected wetlands.
9. The developer might ask for an extension: another not uncommon practice is asking for an extension either during or after the feasibility phase and they will say something like We need more time for getting permits etc. If this is after the feasibility phase you are under no obligation to agree to their request and if they bail, you keep the earnest money. Be wary of investors who already have an extended closing and ask for yet more time.
10. Show me the money! Make sure the investor provides you with proof that they have the funds to buy your home before you sign the contract. They should be able to provide you with a letter from a bank authorizing a line of credit, a copy of their checking account or a preapproval letter from a lender if they are relying on a mortgage.
11. The value may just be in the land. Don't take it personally. You may love your home, but a developer might only love the land it sits on and not be too fussed about your updated kitchen.
12. Hire a real estate attorney to review the investor offer: although yes, the homeowner will save money by not having to pay any real estate agent commissions, the average home seller is not familiar with real estate contracts and might have no idea what they are agreeing to and solely focused on the offer price. In addition, real estate investors can use non-standard forms and language that might be heavily stacked in favor of the investor. Plus hiring an attorney to review the contract can protect you from common real estate scams and ensure you are dealing with a reputable investor. Don't be penny wise and pound foolish. It's YOUR home!
To summarize 12 things to know when selling your home to a real estate investor: going this route might be a great, less hassle option for some homeowners but make sure to ask lots of questions and get some professional advice before signing that contract.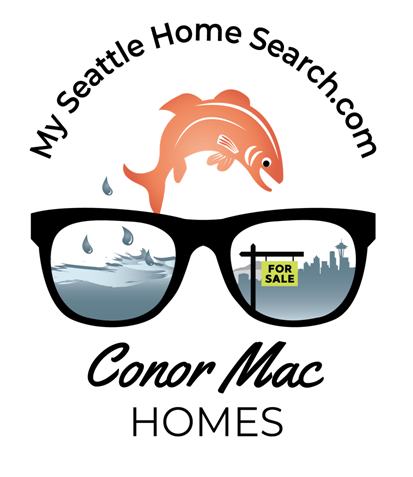 This article was written by Seattle and Eastside Realtor Conor MacEvilly who has been in the business since 2008. I hope you enjoyed the post and thanks for visiting my website. If you have any questions about Puget Sounds area residential real estate feel free to contact me. I'm happy to help. My direct line (cell) is 206-349-8477.