Homes for sale in Ballard Seattle are a popular option with many home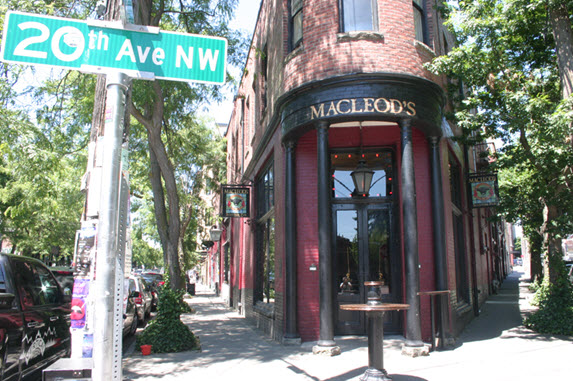 buyers. Ballard is a great, self-contained neighborhood with lots to keep you occupied but also a quick hop to downtown Seattle.
Home buyers often inquire as to how Ballard Seattle home prices vary in different parts of the neighborhood. The Ballard neighborhood Seattle, or let's say the "greater Ballard area" starts with Whittier Heights to the east and extends to the appropriately named Sunset Hill area to the west, with Loyal Heights in between.
do Ballard Seattle homes prices increase as you move closer to the water?
I looked at home sales in the following 4 sections of Ballard (see map below):
Between 8th and 15th Ave NW (includes Whittier Heights area).
Between 15th and 24th Ave NW and NW 85th Street.
Between 24th and 32nd Ave NW (includes Loyal Heights homes).
West of 32nd Ave NW (Sunset Hill area).
All section were bordered by NW 85th Street to the north and NW Market Street to the south. The 4 sections were chosen based on the main north-south arterial roads through the Ballard neighborhood Seattle.
I looked at the sale of all Ballard single family homes (houses and townhomes). The data does not include condos. I looked at homes that sold over the 6 month period from July through December 2017. All data were extracted from the NWMLS.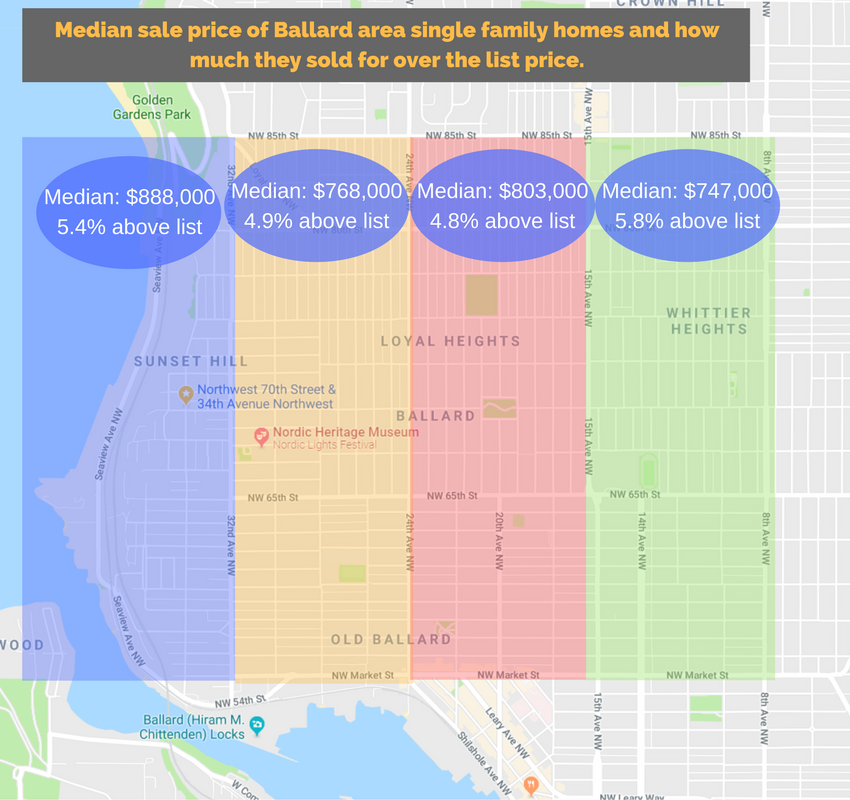 ...