When you list your home for sale, the objective is to get buyers in the door, make them fall in love with the home and make a great offer for a smooth, hassle-free closing. Obviously, part of the aforementioned formula, is, well, letting people into your beloved home. People who you have never met before and probably never will, will be parading through your home and kicking tires. And yes, some of them will even pee in your pristine, spotless toilet!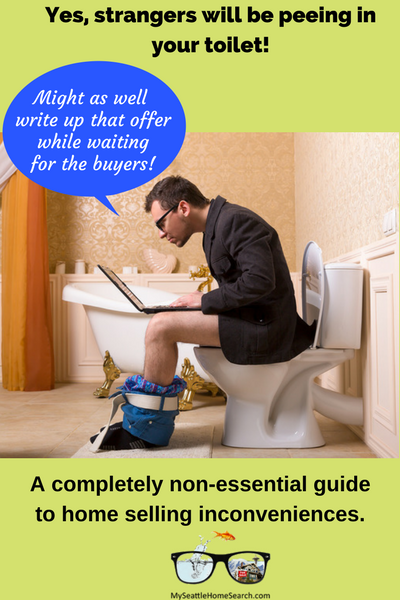 This can be a stressful scenario for some home sellers, especially those who appreciate their privacy and those who keep their homes neater than a pin.
Very few people are willing to buy a home sight. Buyers will want to see your home in person before committing to making an offer and you need to make your home available to them.
Yes, it's your home and you are completely free to control buyer access to it. However, it is important, if at all possible, to make your home as accessible as possible for that first week after you hit the market to maximize your chances of a quick and successful sale. If you overly restrict access to you home, you are reducing your chances of getting the best possible price for it.
Will every buyer respect your home with the same level of respect you show it? To be brutally honest, probably not. It's best to be ready yourself for some minor, short-lived nuisances, but when you close it will be worth it all.
First of all, how do buyers get access to see your home?
The first way buyers come to see your home is by viewing the home with their agent. The Buyer will...