Advice For new Real Estate Bloggers From The Experts
Posted by Conor MacEvilly on Monday, May 7, 2018 at 6:32 PM
By Conor MacEvilly / May 7, 2018
7 Comments
One of my favorite New Yorker cartoons is of two guys chatting at a cocktail party.
One guys says; "I'm writing a book".
The other guys says "Me neither!"
Personally, I love to write.
I often joke that I'm a writer trapped in a Realtor's body.
Unfortunately, being a full time Realtor in Ballard Seatle tends to get in the way of, well....writing, or more specifically, blogging about real estate.
But it shouldn't.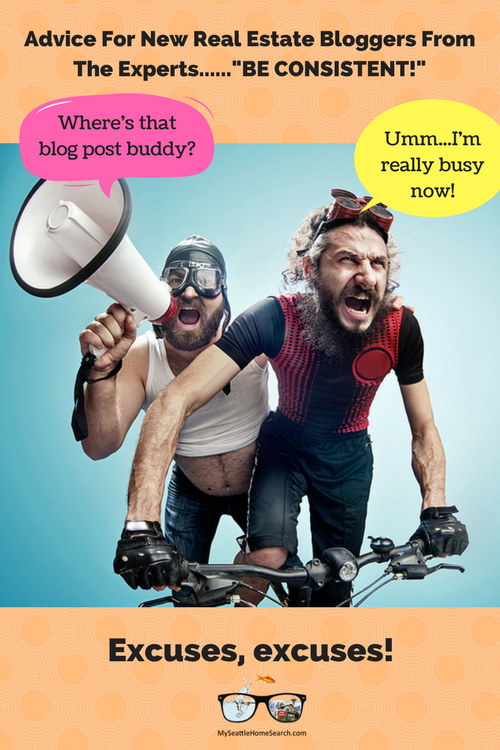 Blogging is a great way to promote yourself, your business and your own personal brand, no matter what line of business you are in, However, blogging is a beautiful fit for real estate agents. There's an endless number of topics that you can write about to make you stand out from the herd, share your knowledge and educated your buyers and sellers. And yes, get leads too.
Many Realtors are intimidated by the mere thought of starting blogging the first place. Plus many who actually do put finger tips to keyboard quickly give up. They were expecting miracle results and for their phone to start ringing off the hook after that fabulous 200 word post they wrote about their new listing.
I've been blogging consistently inconsistently, or is that inconsistently consistent for the past 2 years. And yes, I have struggled at times to find the time to blog and know I need to improve at certain aspects like promoting my posts. I'm at about a 6.2 out of 10 (10 being a Bill Gassett) of where I really want to be but I'm improving slowly but surely. There's always something new to learn.
And yes, I am making fun of myself with the graphics contained within this post. However, I'm sure a lot of other bloggers will be able to relate to them too (if they're honest with themselves).
Choosing a subject and writing a post about it is just one aspect of the blogging process. It's a "if a tree falls in the forest" scenario. You have to learn how to promote your posts and get them "out there" so more eyeballs get see read and share you efforts.
In that vein, I asked some of the top real estate bloggers that I admire and have helped me get my own blogging off the ground as to what they would advise a newbie or wannabe real estate blogger to help increase their chances of success.

Luke Skar writes for the Madison Mortgage Guys blog. He produces real estate and mortgage articles that are packed with useful information and that are really well written and researched.
Looking over the strategies that have worked for me since I began digital marketing, this is what I would suggest to someone new to real estate/mortgages and how to establish their digital footprint.
First, an agent or loan officer should make a complete profile on the major social media platforms and relative websites. These various digital locations attract and HOLD, their own audiences. Therefore, it is important to be found at each of these places in order to generate new leads and referrals.
The top places are:
• Twitter
• Pinterest
• Instagram
• Facebook
• Google+
• LinkedIn
Along with these sites, directories and pages like Listly, Flipboard, Scoop.it, and Stumbleupon should also receive attention in order to help build your following.
Secondly, loan officers and real estate agents should create their own website. This allows them to have an individual blog that is separate from the company blog or site. Insightful and data-packed blog posts, such as my latest post on how to buy a fixer-upper, will help present you as an authority in your area of expertise. Considering the fact that most people want to do business with someone that shares common interests and values, it makes sense to put your interests and values on display in order to attract the right kind of client.
The two major areas of focus should be consistent updates across all social media accounts as well as marketing of content. These are the things that have brought me my best results. Growing a network of real estate agents, mortgage lenders, insurance providers and other service agents focused on the real estate market has given me a chance to share information with other professionals. This sharing of information is beneficial both to me and to my clients.
Do not approach this with the mindset of writing a few blog posts and re-tweeting a handful of pictures and suddenly getting overwhelmed with new clients. This stuff takes time. It takes time to develop an audience that likes you and trusts your opinion and it also takes time to build connections with other professionals.
Thankfully, after you have put in the initial work and found your place online, your network will continue to grow gradually and regularly.
Kevin Vitali is a Massachusetts Realtor who consistently pumps out a blog post once per week on his Merrimack Valley MA Real Estate blog. The reason I asked Kevin to contribute to this post is that he used to blog on a regular basis, then slacked off for a while and then.....over to you Kevin:
I made the decision a year and a half ago to be consistent with my blogging and content marketing/social strategies. There are four points I would like to impart.
Consistency- Before running off and whipping out a blog post and posting it everywhere on the internet, you need to make the commitment to be consistent. Otherwise you are just wasting time. Go home and watch the grass grow.
You need to be consistent both in writing articles as well as marketing your articles. I suggest getting to the point where you run a minimum of one major article a week of over 1200 words. Than you need to be consistent marketing that article through out the week on various channels.
If you are overwhelmed start small. Start with one article a month then build to two then finally one a week. Also with social media, if you are not already active start with one social media account, get it down, add another get that down etc… For me I was already blogging, so that was easy, but my social media was a train wreck and I was overwhelmed. I would delve into Facebook and get that going, than I committed to Linked in and took a few weeks getting to know linked in right down the line. And don't forget Pinterest, that is one of the largest social media accounts to drive traffic for me.
Follow the Leaders- This is key. You don't need to re-invent the wheel. There are plenty before you that have paved the way. I am honored to be included in this list but I am nowhere near the level of others in this article. Hint!! Find and follow everyone included in this article and see what they do. Most of them show up on any number of the top 100 real estate social media influencers lists every year for a reason. Many of them you can find in the Google+ Real Estate Community. Learn from them.
This was a huge "aha" moment for me. One thing I learned by following the leaders is to tag others in your post as sources. Yes, this may seem counter-intuitive, but guess what, you tag the right people and they share your content…. and you do it enough times they start including you as a resource in their articles and tagging you on social media. Your traffic will all of a sudden triple and quadruple as they help market your article.
Content Marketing- Part of marketing your content is connecting with others as well as promoting your own content. One of the easiest ways (but not the only way) to promote your content in social media. You can write the greatest article in the world but if no one reads or shares it what good does it do.
Why is it called social media? Being social is about connecting with others, so go out and do it. Also being social is not all about you. This is a huge mistake many real estate agents make. Share other's articles and comment in a meaningful way and mix in one of your won articles here and there as well.
Don't Ignore Your Other Areas of Lead Generation- It is so easy to get caught up blogging, keeping up on social media and content marketing. But the internet is a long game, you won't see results right away. Time block so you don't spend all your time on blogging and social media. Don't give up your other sources of lead generation and follow up.
On a final note… I would like to say the hard work without immediate results is just starting to pay off. In the last 3 weeks I received four listing appointments that were from people who found me on the internet and they were all in my target town where my office is located!! How great is that. They called me instead of me tracking them down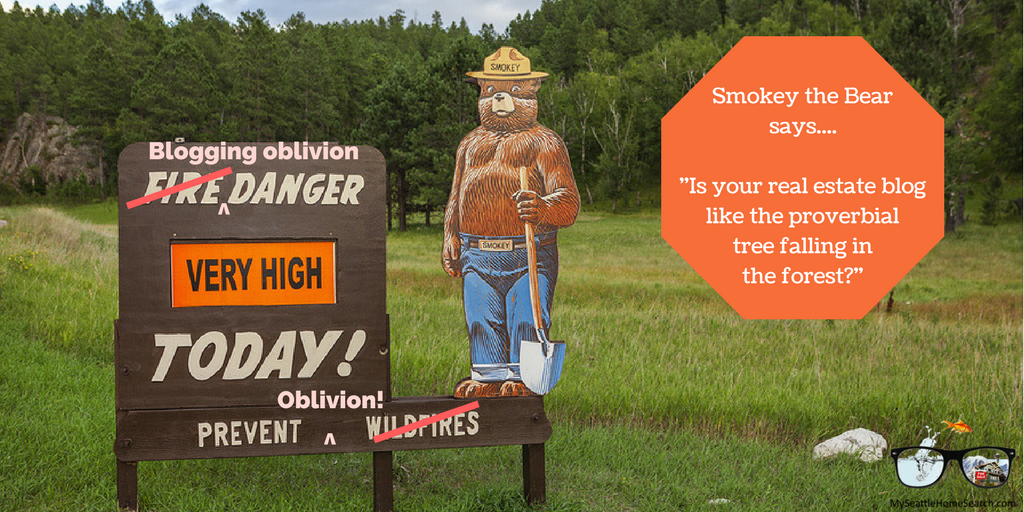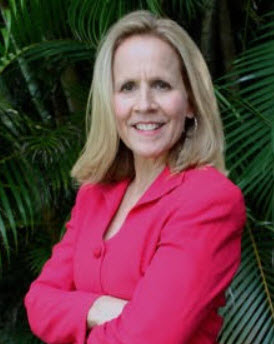 Lynn Pineda is a Realtor down in sunny Coral Springs, Florida and and writes about real estate on her Imagine Your House Blog. Lynn has a distinctively engaging and unique writing style and picks interesting topics.
Many who struggle with Real Estate blogging tend to get caught up in wondering what they are going to write about; how will they ever come up with ideas for articles?! At first, it may be a bit mind blowing, I get that. I was there once. Then I discovered the secret.
What's the secret you wonder? Sharing one Real Estate experience at a time. Whether you're a brand new Real Estate Agent starting out or an experienced Real Estate Agent, we all have experiences to talk about. Take one of those experiences and write about it. Use your own voice and not what you think you should sound like. Be YOU. People will like you, when you're genuine. Will you please everyone? No, you won't, but that's okay, as there will be enough people who will like you and your writing just fine. Don't let an impostor rear its ugly head.
Let me elaborate a bit more for you. People will be drawn to learning from real life experiences; what you experience in your day to day adventures of being a Real Estate Agent. If you're a newly licensed Agent you can write about what you just learned about. Nothing better to a reader than knowing an Agent is in tune to the importance of educating oneself.
Or what if you've been selling homes for quite a few years, what can you write about? Well, if you're selling homes, you likely have something that just happened on your last few closings. Write about what happened so the next time a homeowner is selling a home, they may be able to avoid what you describe in your article entitled; "What I learned from selling my home".
See, it's just about breaking in all down into small, manageable nuggets. Just get started and unwrap the storyline.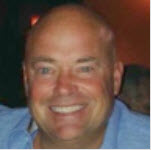 Bill Gassett is a Framingham Massachusetts Real Estate agent and one of the industries more well known bloggers. Bill is a blogging machine who consistently, every Monday morning, like clockwork, publishes high quality content. Bill speaks his mind and doesn't mind ruffling some feathers but is also more than happy to share his knowledge on how to succeed in blogging.
Conor thanks for asking me to share my expertise. What I have found with most bloggers is they don't really pour their heart and soul into their work. Most real estate agents will just throw something together and hit the publish button. If you are truly interested in having a blog that brings business you need to constantly be saying to yourself how can I make it into Google's top ten.
Frankly, being found via an online search is the holly grail of blogging. If you are going to spend time investing in blogging this should be one of your goals. While there is a lot that goes into being one of Google's favorites it really comes down to two things:
The quality of your content – remember there are thousands of people who have written on most real estate topics. If you want to break into the top ten, you need to give Google a reason why you should be there. Think exceptional in-depth content!
The links you receive from other quality sites – a link from another quality source is like a vote. When someone thinks enough of your work to link to it Google recognizes this and rewards you for it.
While there are other ways to be found online such as social media, online searches are still king. Every bloggers should strive for maximum visibility if they want to make money from a real estate blog.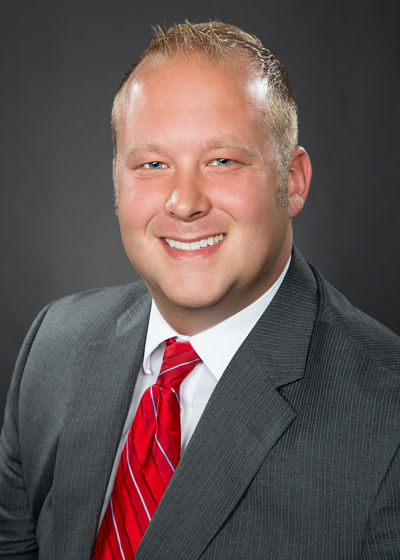 Kyle Hiscosk is a Webster NY Realtor and another prolific and consistent real estate blogger whose posts get a lot of social shares. His articles are packed with details and great educational pieces for home buyers and sellers.
Creating an online website/blog is one of the best moves that agents can make! Having an active website/blog can be a great way to generate leads and business.
It can also be very frustrating though for agents who're struggling to start or to be successful with their website/blog. Below are a few of the best tips for those agents starting out in the blogging world or struggling to gain any traction.
1.) The number one piece of advice I'd provide to an agent starting out with blogging or struggling to gain any traction is to BE CONSISTENT! In order to have success, you need to be consistent with content creation and promotion as well. If you publish an article whenever you "have time," you'll never see results. I recommend picking a day of the week that you'll always publish an article. This will ensure you're consistently putting out fresh content, which is critical to be successful!
2.) Another really important piece of advice is to avoid creating a new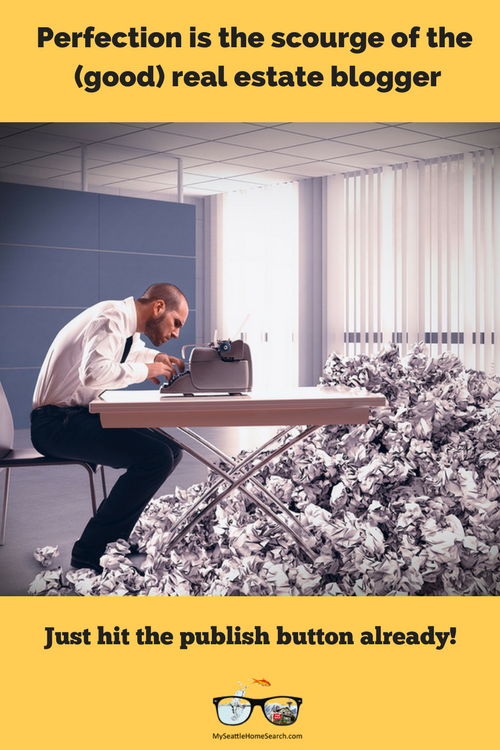 blog article all at once. I typically will outline an article and begin writing in one sitting, come back and revise what I've written and add more in another sitting, and then come back one last time to review what I've written and create eye catching graphics in the final sitting. This means an article can take a few days to put together from start to finish, but the finished product is usually better than trying to cram it all into a new sitting!
3.) Finally, it's critical you know how to promote your website/blog content! If you write an amazing article and don't do anything to promote it, it'll never be found! It's vital that you're actively using social media to promote your content (as well as others). You don't have to use every social media website in order to be effective, so pick the ones that work for you! I personally love using Pinterest, LinkedIN, and Twitter for my content promotion. Check out this amazing guide on how to use Pinterest for real estate that will give you a few pointers for Pinterest!
Bottom line, don't give up! If you're starting out and you're not seeing results or getting leads right away understand that it takes time to build a strong website/blog! If you're struggling to gain traction, give it time! I'd say within 1 year of being consistent with blogging you'll begin to see results, so remain patient!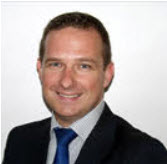 Xavier De Buck. And last, and most definitely not least, the man who dragged me screaming into real estate blogging. Xavier is a real estate agent from Johannesburg (South Africa), who's passionate about the property market, technology and the synergy of both! You can read his blog at LuxuryHomesJohannesburg.com. He's got a really entertaining and engaging writing style.
We all know of a number of real estate agents who publish quite the educational, informational and/or entertaining blog articles on a regular basis (i.e. weekly). And those posts will get 100's, if not 1,000's of shares within a week from their publication dates!
"They're so lucky - how do they do that?!"
Let's put one thing straight here: it's got very little to do with luck – if anything, it's got zero-point-zero to do with Lady Fortuna!
These agents have realized the importance of treating their blogging activities as a lead-generation tool! And, unless you're comfortably making a high 6-figure commission, you ought to be working on your daily lead generation – after all, isn't that what your real estate mentor has told you on Day One?
As with any other marketing tool you employ as a new entrant into the real estate agent market, there's no overnight success:
• Yes, you will need to follow-up, then do some follow-up, and some more follow-up before you start making any headway with your clients.
• And yes, your marketing strategy will be spread out over the year, and different seasons will likely mean some creativity in the tools you use.
• And you betcha that you will encounter some 'non-cooperative' clients in person or on the phone, but you're not letting that deter you from your daily/weekly goals!
And that's exactly how you ought to approach your real estate blogging activities, with consistency, creativity and perseverance!
Make your blogging activity an easier one by following these tips:
• Always wear a hat of 'real estate journalist' – which means you need to constantly think of how certain situations/topics in life can be converted into relevant real estate blog articles (i.e. questions from clients, real-life dealings within the real estate world, personal real estate opinions/experiences, national reports, etc)
• Time block to write your real estate drafts – set aside some time to outline the topics you collected above, and over time, you start putting 'meat on the bones' and before you realize, you'll have a 1,000-word article!
• There's nothing wrong working on a couple of drafts at the same time – depending on how feel during your 'writing time block', you may feel more inspired to write about something one day vs. another.
• Reach out to other real estate blog writers, connect via social media, follow their materials, and do include them as references in your writing!
• Whether you use 'Canva', 'PhotoShop' or any other program, don't forget to add some great images that will compliment your article!
Similarly, as you're now putting out new & original real estate content on a consistent basis, you'll quickly start seeing results as you are effectively 'layering' one article on top of another, week-after-week!
This won't go unnoticed by Google, who will reward you with higher rankings in the search results, and eventually lead to your clients finding your articles online as they're searching for relevant real estate topics!
Ironically, you ought to make sure to timely insert all those 'guest post requests' you'll be receiving into your 'writing time blocks' as well, or you might narrowly miss the deadlines set by some of these generous authors, such as Conor!
(Conor says: I told you Xaxier had an engaging style!).
To summarize about Advice for New Real Estate Bloggers From The Experts....
Did you notice the two main nuggets of wisdom running through all of this great advice.
That's right....CONSISTENCY and PROMOTION!
To be successful, you have to be consistent with your blogging and you have to learn how to successfully promote your posts.
Did you see any of the contributors mention keyword research, obsess over blog post length or super technical SEO stuff?
Nope!
Sure those things are important too, but if you are new to real estate blogging or already blogging but struggling to get any traction, none of those techie attributes will make an iota of a difference if you're not blogging consistently and promoting you articles. Just remember those two items and you are 80% of the way there.
And remember some of these contributors are doing a lot of real estate sales and still finding the time to blog on a regular basis. So if they can do it, then you and I can do it too.
Many thanks to all the seasoned real estate bloggers who contributed to this article!