Here's the current crop of breweries in Ballard.
But before we jump into the list, note that some establishments are family-friendly and some are not, many allow you to bring your furry four-legged friend (pet-friendly) and some have a food truck, (sometimes, but not always), parked out front to feed those with a surge of the munchies.
Two breweries, Maritime and Hale's have kitchens and cooks like regular pubs. With the exception of those two watering holes, all are fine with your bringing your own food or having some sustenance delivered while you imbibe.
And so you know what each brewery in Ballard is offering (besides beer), each has been tagged with some or none of the following badges: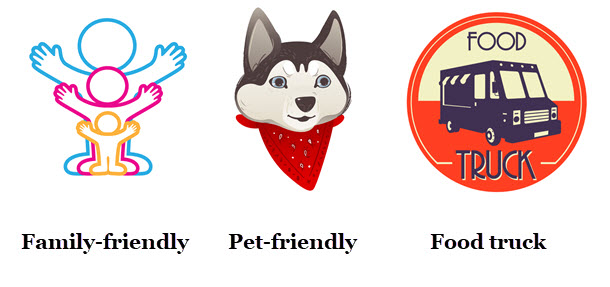 Maritime Pacific Brewing Company (aka Maritime)
1111 NW Ballard Way. Established in 1990.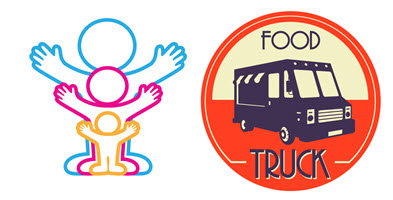 Maritime is the first truly Ballard brewery. Red Hook may have been first in the Frelard area, which is fringe Ballard (don't tell Hale's or Bad Jimmys), but they abdicated to Fremont and then to Woodinville.
Maritime set up brewing in 1990 in the space where Peddler now brews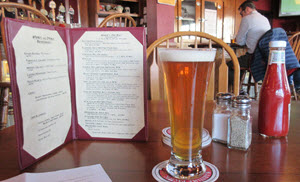 and started brewing English inspired ales (despite the Flagship being a German Alt style beer). They planted a flag in the building next door to open a taproom and later added a tiny kitchen. Once they outgrew...