Telltale signs that a listing will get lots of offers.
When the real estate market is strongly skewed in favor of the seller side of the equation, those sellers can expect their homes to sell quickly, and usually with multiple offers.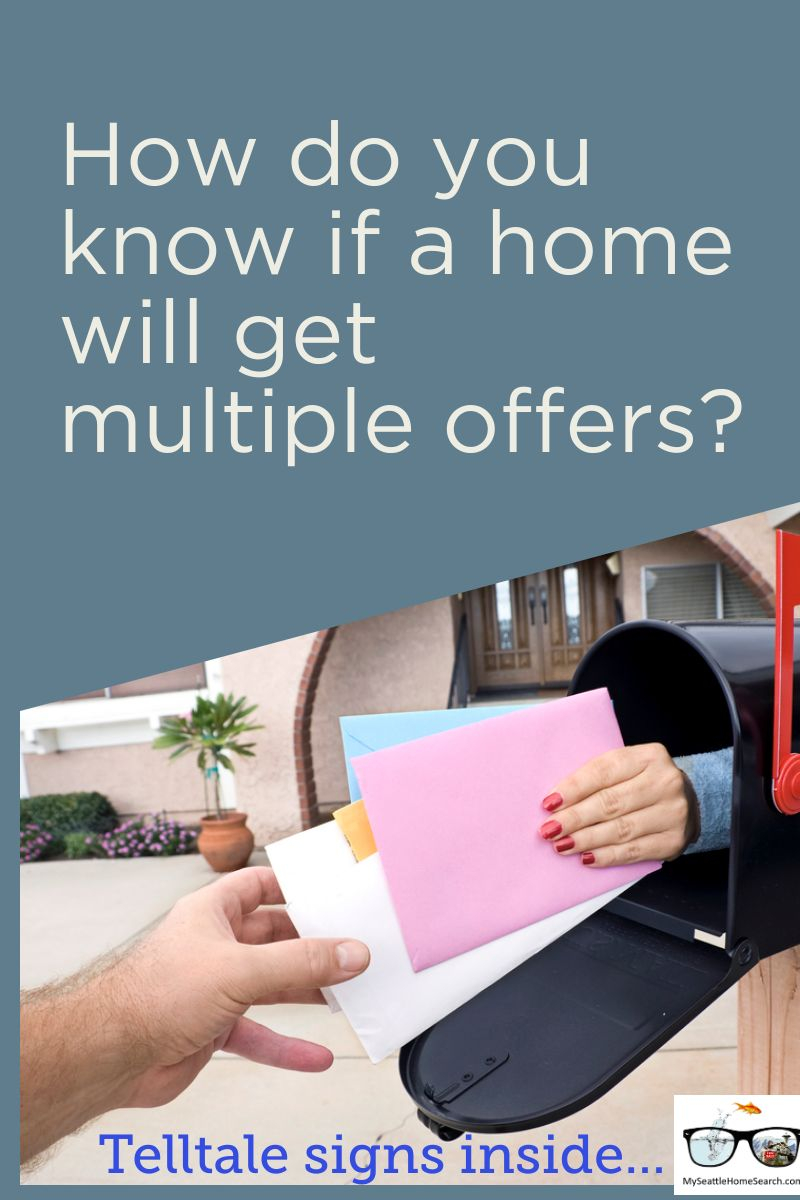 Buyers need to adapt accordingly, both in terms of how they look for homes (hint: don't wait for the open houses at the weekend) and in how they structure their offers.
One major factor in determining how a buyer should structure their offer is "how many other offers are there on the home?"
Based on that number, the buyer can decide if they can load up their offer with lots of contingencies or maybe have to make a slightly risky offer in order to win the bidding.
But first, a quick note on the two main ways sellers decide to review offers on their homes:
The sellers set an offer review deadline about a week after the home is listed for sale. The home will usually come on the market in the middle of the week, have open houses at the weekend and set the following Tuesday or Wednesday to review submitted offers. This is common is a hot real estate market but will less common when the market slows down.
The sellers are hoping to leverage buyer enthusiasm and generate offers with waived contingencies, particularly the inspection contingency.
Caveat: the sellers retain the right to accept an offer before the offer review deadline.
The other set of sellers will state that they will review offers upon receipt. Basically,...