The pros and cons of low homeowner association fees.
Home Owner Association fees, or HOA fees for short, are part of life when you by a condo and the majority of townhomes. Although nobody loves them or walks around wearing a t-shirt proclaiming I LOVE HOA FEES!, they still cover some of the stuff you would have to pay regardless of the type of home you purchase or own.
Note that, for Seattle real estate at least, 99% of house owners do not have to pay HOA dues since they were built before the advent of big cookie-cutter developments and private communities.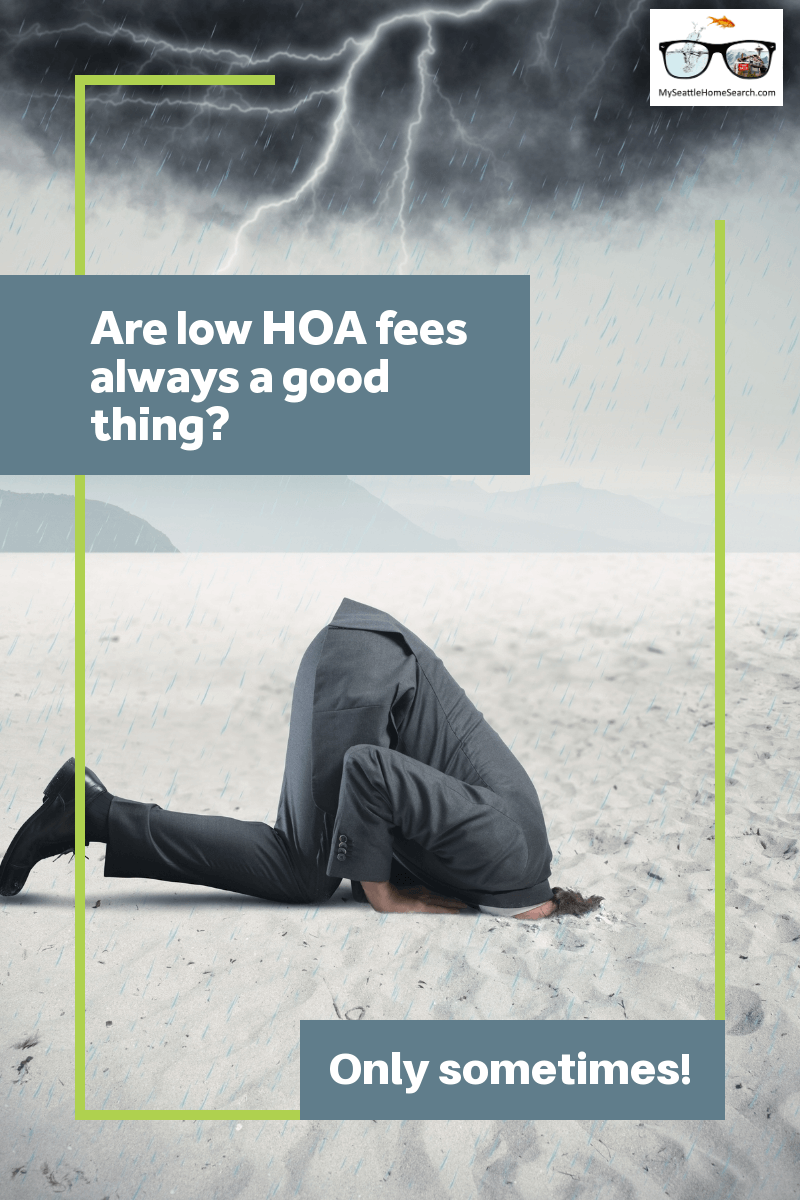 Condo HOA monthly fees will usually be a lot higher than those for townhomes and buyers will need to take this into consideration when calculating how much they can afford to buy and pay each month. For condos in Ballard Seattle dues for a 1-bedroom condo vary between $224 and $265/month and $200 to $994 for a 2-bedroom.
You need to add the homeowner association fees to the expected monthly principal + interest + property taxes + insurance (PITI) payments.
Buyers will naturally be attracted to homes with low HOA fees and be less keen on those with high monthly dues. However, buyer beware, just because the fees are low does not automatically mean it's a good thing
Just like property taxes, HOA fees rarely go down and usually go up over time and so knowing the financial health of the homeowners association and overall health of the building itself are important. There are certain ...