Statistically speaking, many Realtor market updates should be recycled immediately!
Facts are stubborn, but statistics are more pliable - Mark Twain.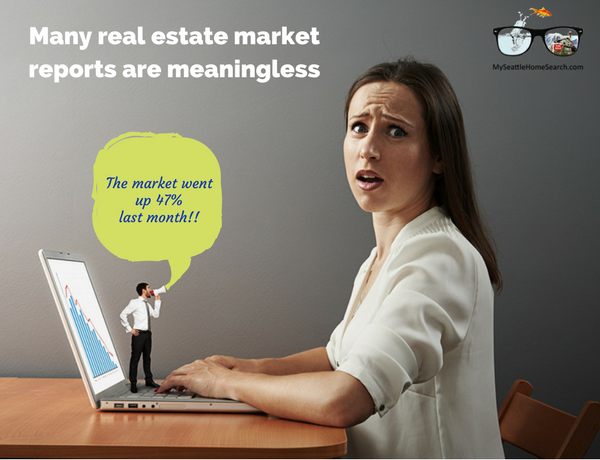 Probably the most common question Realtors get is "how's the market doing?" Home buyers and home owners are always interested in knowing what direction the market is headed in their particular neighborhood. A Realtor's personal experience in the trenches and good old gut feeling are good, but solid real estate statistics are better at conveying what the real estate market is really doing.
Real estate agents have access to lots of real estate statistics either through their Multiple Listing Service (MLS) or through real estate statistics software like TrendGraphix. However, it's how they select and use that data that matters. Some Realtors produce excellent market upates. However, just as some real estate advertising can be misleading, some real estate statistics are best avoided.
Real estate market reports are everywhere and are probably the most common type of blog post that real estate agents write. The great thing is that you can use the same template as the previous month and just copy and paste the whole thing, remove September's numbers and replace them with Octobers stat's. Then hit the publish button and you're done.
Statistically speaking however, many of those monthly reports that Realtors stick in the mail or mail out to their clients are at best "for...