What does licensed, bonded and insured mean?
Need a new roof, a plumber in a hurry or that peeling exterior paint needs to be repainted?
Many a homeowner will ask friends for a referral or be wooed by a "special discount" mailer and hire a contractor willy-nilly without ever checking them out fully.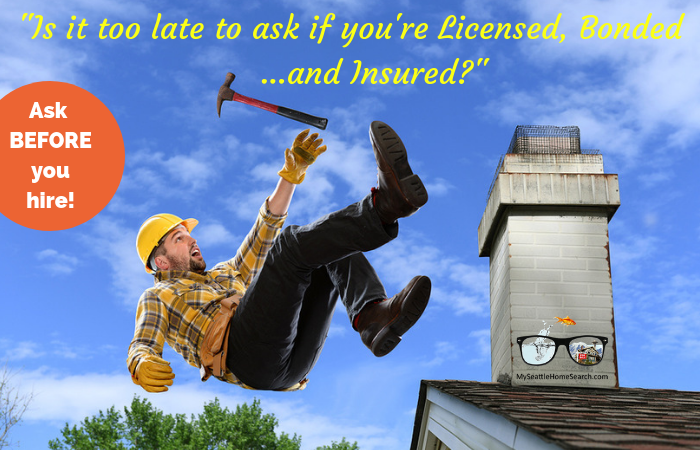 '"Joyce next door just loved Bob the Builder. That's good enough for me and my home!"
Or you get 3 quotes for those crawl space repairs. Two of them are $4,000 but the 3rd one is only $2,500. Before you leap on #3, ask yourself why it's a lot lower than the other two.
Besides obviously that big fat dollar number on the quote (you did get a quote didn't you?), the most important things to do are (1) check out the company's reputation, ask for referrals and look for any current and past litigation against the company... and (2) determine whether the contractor or service provider is licensed, bonded and insured.
Sure, Bob the Builder seems like a nice guy and even has his own TV series...but is he licensed, bonded and insured?
What does licensed bonded and insured mean, and why are they important?
In this case, we will be focusing on contractors and service providers that you might end up hiring during your course of owning your home.
Let's start with the licensing requirements.
For certain services, each state will require someone who plies their trade in a particular field to get a business license before being able to practice their business. Even your hairdresser is required to have a license. Chemical scalp burn anyone. Same as your electrician,...