The pros and cons of using an iBuyer to sell your home.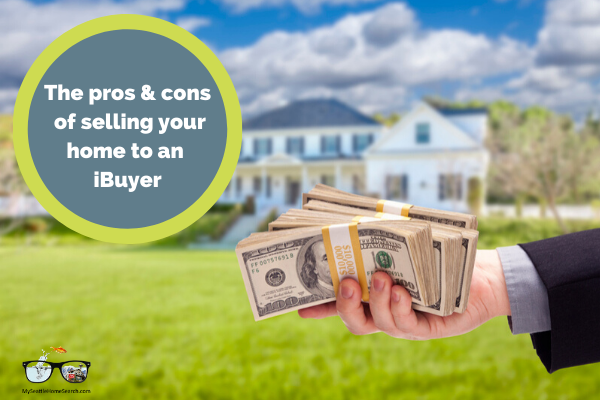 As a homeowner these days, you have many options when it comes to selling your house. Aside from the traditional route of picking a reputable realtor and putting your home on the open market, you can also go FSBO (For Sale By Owner) or sell it to an investor or company. These have been the standard choices for a while now, with the recent addition of what is known as an "iBuyer." So what does selling your house to an iBuyer look like?
An iBuyer is loosely defined as "a company that uses technology to make an offer on your home." Which simply means they rely on the data of an algorithm to come up with a price for your home, versus the traditional way of comparing similar recently sold properties. Zillow isn't the only company that keeps track of home prices, and other companies have leveraged the data in order to start purchasing homes in certain markets. These companies look for houses that are in good shape or need quick fixes in order to purchase them, take short term ownership of the home, make any needed repairs and sell them quickly.
Who are iBuyers?
The four main iBuyer companies are OpenDoor, Offerpad, Zillow Offers and Redfin Now. OpenDoor has been at it the longest (since 2014) and has the biggest market share. According to Zillow's ATTOM data Solutions, OpenDoor purchased just over 10,000 homes in 2018. Currently, none of these companies operate in the ...