How to get listing photos of your home removed from the internet
Posted by Conor MacEvilly on Tuesday, April 4, 2023 at 9:00:44 AM
By Conor MacEvilly / April 4, 2023
Comment
You type your home address into Google and up pops multiple websites with photos of your home. Some home buyers and owners are more security and privacy-conscious than others and would prefer that the photographic details of their home are not spread all over the internet.
Being able to see photos of the home was great while they were in the process of buying the home but now that they actually own the home, they want those photos removed from the internet!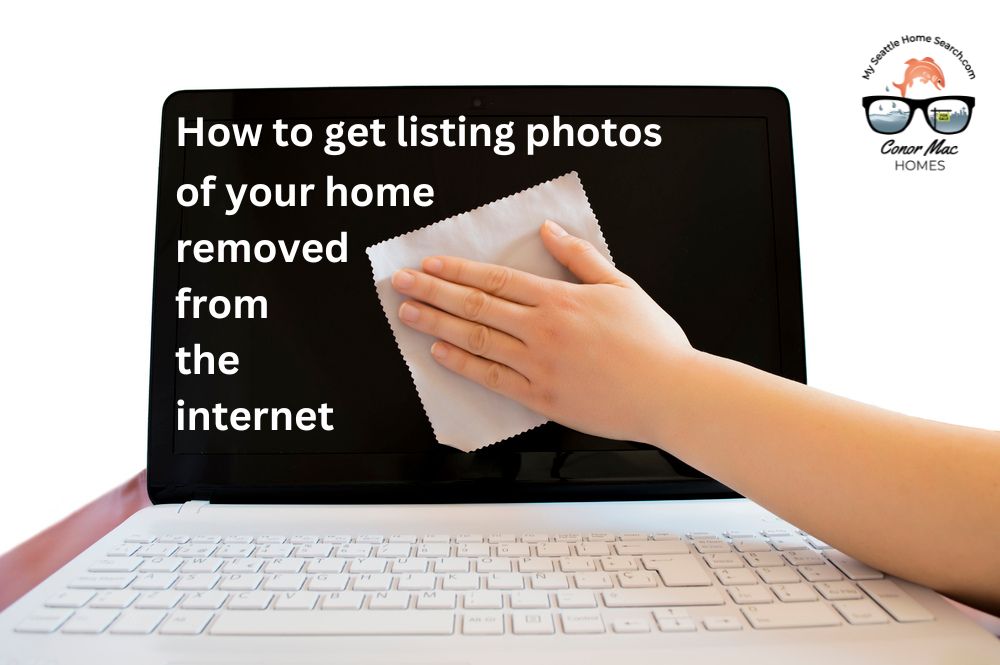 The reason I wrote this blog post is that several times a year I am contacted by someone who has bought a home and can see their home with all the photos on my real estate website and would like them removed. Some of them are polite and some of them can be very pushy with one even threatening to get a lawyer to sue me to remove the photos despite me explaining that I have zero control over those photos and listing details. The lawyer never materialized. So now, for anyone who contacts me requesting that I remove listing photos off my website, I'll just send them a copy of this article.
Understandably, many new homeowners want their privacy and don't want the whole world to be able to go online and look at photos of the inside of their homes. Right after it's sold they might have happily shared it with all their friends but now a few months later they may want to make sure those same photos are removed from the internet.
So, can you have listing photos of your home removed from the internet?
But first, where do listing photos come from in the first place?
When a homeowner lists their home with a Realtor they will sign a listing agreement. Part of that contract says that the sellers agree to the listing agent marketing their home including taking listing photos and posting those photos to the local Multiple Listing Service (MLS).
A professional photographer (hopefully) will come to a home, take photos (or the cheap agent will take their iPhone), and right before the home goes on the market these photos will be uploaded to the MLS and then the day they go home goes on the market that listing is syndicated on to hundreds and potentially thousands of other websites.
Your local MLS is basically the source of all photos that feed out to all those other websites which include the big hitters like Redfin, Zillow, and Realtor.com plus brokerage websites like Coldwell Banker and Keller Williams. In addition, the MLS also supplies listing detail and photos for thousands of individual real estate agents websites via IDX feeds, just like this website.
So now you can see why contacting a solo agent to ask them to remove listing photos from their website is a completely futile exercise because you would have to contact thousands of other websites, and more importantly, none of them can remove those photos for you anyway!
So what can you do?
What's the easiest way to get those online listing photos removed?
The best thing to do is contact the listing agent who represented the seller. They are the ones who uploaded the photos to Multiple Listing Service. That agent can then contact the MLS and request that those photos be removed.
When I spoke with the Northwest Multiple Listing Service (NWMLS) which services the Seattle area, they told me that the listing agent would need to provide a reason as to why the photos needed to be removed and confirm some details about the property.
Once the NWMLS sets the wheels in motion, the listing photos will disappear from their site at midnight and then will disappear from all the real estate sites that get their listing feeds from the MLS within 24 hours.
But there is one photo that cannot be removed...
One thing to note is that the primary photo cannot be removed and will still appear on the internet. The primary photo is usually the first photo of the home you see online and is usually of the exterior of the home.
What happens if you can't locate the listing agent, they've retired or they're no longer living?
For the Puget Sound area at least, the homeowner can contact the NWMLS and request that all but the primary photos be removed.
Considering putting a photo removal request in your contract to buy the home.
If a home buyer knows in advance that after the home closes that they will want the property photos removed then they could put that as a requirement in their offer to purchase the home. I've never personally had a buyer do that but if it's important to you, then that is one option.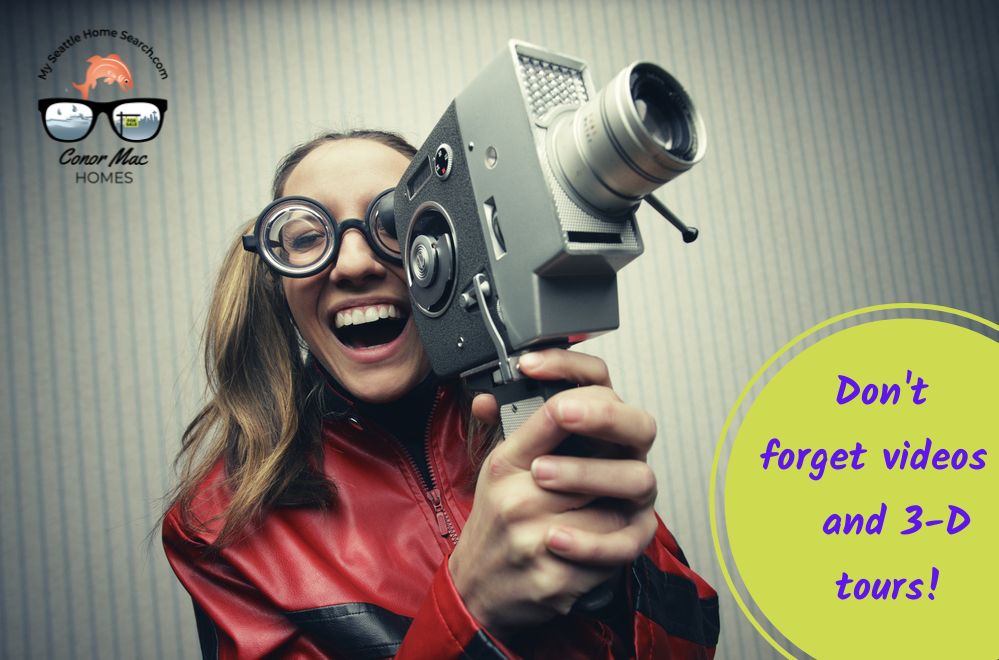 What about virtual tours and videos of the home?
Personally, I think that those buyers who are concerned about privacy and security should be equally concerned with any 3D tours or video tours that were made of the home while it was listed for sale. These provide a complete look at the interior of the home including floor plans and will show a lot more detail than the photos did.
Both of these are not hosted on MLS sites. The MLS usually just has a link to the sites where those tours are hosted like the agent's own website or a custom website that was set up just for that individual listing. Listing agents will have spent money to get those tours made and I will probably want to use them in their marketing for other listings.
If you want those removed from the internet you're probably going to have to negotiate with the listing agent and they may not be legally obligated to honor your request.
Don't forget all those social media posts the listing agent may have posted about the home.
If you really want to get nitty gritty, don't forget that the listing broker may have been busy promoting the property while it was listed for sale on multiple social media platforms including uploading short videos and photos. Or they may have written a blog post on their website about the property.
The MLS probably can't help you with that one.
Removing listing photos from sites like Zillow, Redfin, and Realtor.com.
Both of these websites will allow you to go online and claim your home and request that the photos be removed. But why bother? Only focusing on these mega sites still means that 99.9% of the other websites out there are still displaying those photos although, yes, these big websites do get most of the online traffic.
Again, the best thing to do is contact the listing agent and have them request that photos be removed from the MLS and that will ensure photos are removed from ALL real estate websites.
I don't want the sale price to be made public!
I've also had homeowners asking me to remove the sale price because they didn't want people to know how much they paid for the home. Unfortunately, this is not something that can be removed from a listing and it becomes part of the county's online tax records.
In summary regarding getting listing photos of your home removed from the internet.
By contacting the listing agent you can probably get 90% of those photos off the web but it could be next to impossible to get every last one because of social media and other platforms. And as for Google StreetView and Google Earth...
Good luck!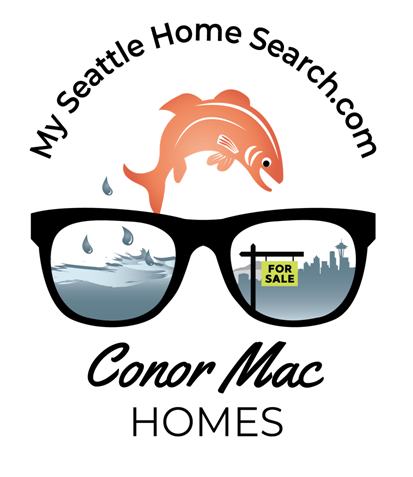 This article was written by Seattle and Eastside Realtor Conor MacEvilly who has been in the business since 2008. I hope you enjoyed the post and thanks for visiting my website. If you have any questions about Puget Sounds area residential real estate feel free to contact me. I'm happy to help. My direct line (cell) is 206-349-8477.