We almost take it for granted now, but it's incredible that someone can now sit in a Starbucks, open an app and search for online real estate listings to their heart's content. They get to see a detailed description and photos of the home, schools ratings, a street and aerial view and lots of more details in the palm of their hand. As the much touted statistic goes, 90% of buyers now look for homes through the internet. The Sunday edition of your local newspaper doesn't stand a chance anymore.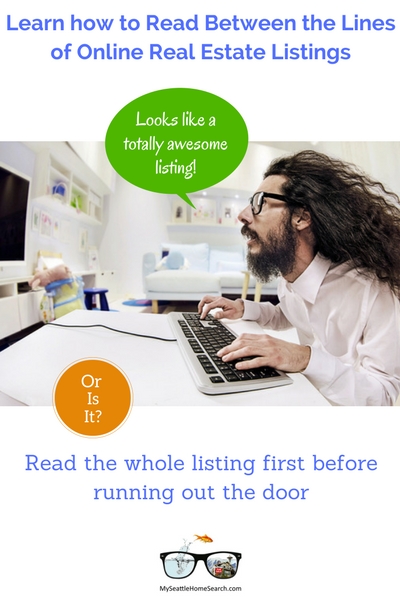 How buyers find homes for sale has changed a lot over the years. Not so long ago, buyers were completely reliant on their agents to find out what homes were for sale. Now the masses are truly empowered and can be notified of a new listing just as quickly as their agent. The other day I was texting a listing to a buyer who at the same time he was sending me the very same listing. I beat him by a whole 5 seconds.
Having all this unfettered access to information on homes is great for buyers and sellers. However, do you know based on what you see online whether a particular home is worth speed dialing your Realtor about or gulping down your coffee and dashing out to the door to do a drive-by?
Obviously nothing beats going to see a home in person, but you can tell a lot from reading between the lines of online listings as to whether a home is a gem or an over-hyped dud. Conversely, some homes can be a lot better than the online listing portrays because the listing agent skimped on a professional photographer or advised the seller that staging was a waste of time.
...