Not every energy efficient upgrade or renovation is desirable and boosts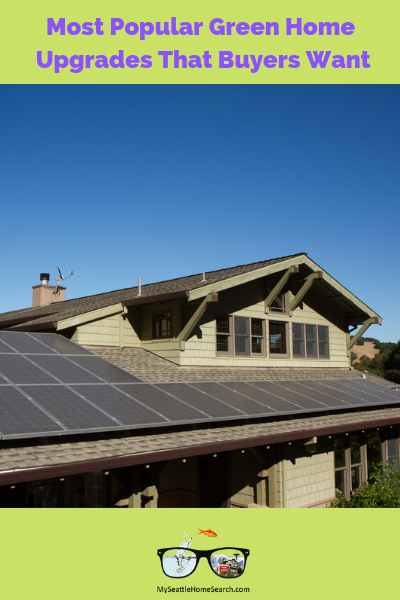 home value when a sustainable home is listed for sale. Much depends on the local market, as well as how soon after a renovation is made that a homeowner decides to actively sell their home. That being said, there are green home upgrades that have become popular and that potential buyers are willing to pay more. What green home upgrades may be worth the investment when it comes time to sell?
Quality of a Home Renovation Project.
As one looks into various green home upgrades, the quality and energy-efficiency of a finished project is important to potential buyers. They may be interested in looking a homeowner's bills in order to ascertain how much they may save by paying more for a sustainable home. A buyer may appreciate knowing that a structure has LEED Certification and was built according to specific sustainable practices that support the environment. This certification can involve projects for existing homes, the surrounding neighborhood and schools. Such certification can prove to be a significant attraction for the environmentally-conscious homebuyer and a way for an agent to differentiate a home from comps without such certification.
Get Additional Insight on Local Green Features.
Sellers need to know what features or upgrades are on trend when it comes to selling a sustainable home. Speaking with a reputable agent may provide more insight on recent comps in the area and what buyers may have been looking for when they were shopping for a home. Some popular...