Beware of real estate advertizing with lots of astericks!
The first law of advertising is to avoid the concrete promise and cultivate the delightfully vague. John Crosby.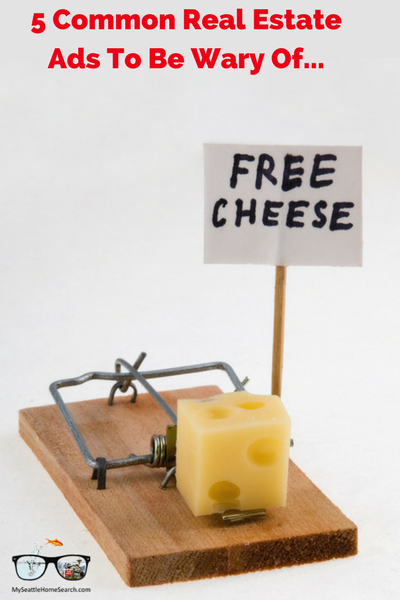 As with all advertising and advertisers' attempts to get you to buy their products and use their services, the real estate world is not immune to, let's say, over embellishing. In an ocean of advertising, you have to do something to stand out I suppose. They need to hook your attention and hook it quickly before your short attention span, advertising-jaded mind, stumbles to the next exciting, act now offer.
Some embellishment is fine in general, but we're talking about real estate here, not a pair of striped socks for $4.99 on Amazon! This is your home and potentially involves thousands of your dollars, or worse, if you make a bad judgement call.
Here are some common types of real estate advertising targeted mainly at home owners that could potentially lead you down the garden path (and not in a good way).
Ad #1: Increadible low interest rates, refinance today!
The little brightly colored ad in the sidebar on your online newspaper, proclaims it can get you a 30 year fixed rate mortgage of 3.25%.
Amazing, you think to yourself. My bank just quoted me 4.0%. I should check these guys out.
You call the 1-800 number and someone in a state 2,000 miles away answers and then the sale pitch begins..... "Thank you for calling Too Good To Be True Mortgages, my name is Mark. Looks like you saw our great interest rate offer..... yada, yada yada!"
Mark now starts attempting to ingratiate himself to you. Eventually, after pulling teeth for 20 mins with...