"It was a dark and stormy night!"
Excellent!
Call your Realtor now and tell him to grab his gumboots because you want to go see some homes in the morning.
Sure, summer is a great time to go see homes when the sun is shining, everything is in bloom and homes look their best. However, personally I think the best time for a buyer to purchase a home is during the dark and dreary, miserable and wet months of the year. A good continuous dose of rain can help reveal a whole host of issues that might remain hidden, or at least a lot harder to find, during the drier spring and summer months. Plus there's a lot less competition for homes during those times of year.
Rain will help both the buyer and their agent when they are out looking at homes and considering making an offer. Also helps your home inspector look really competent.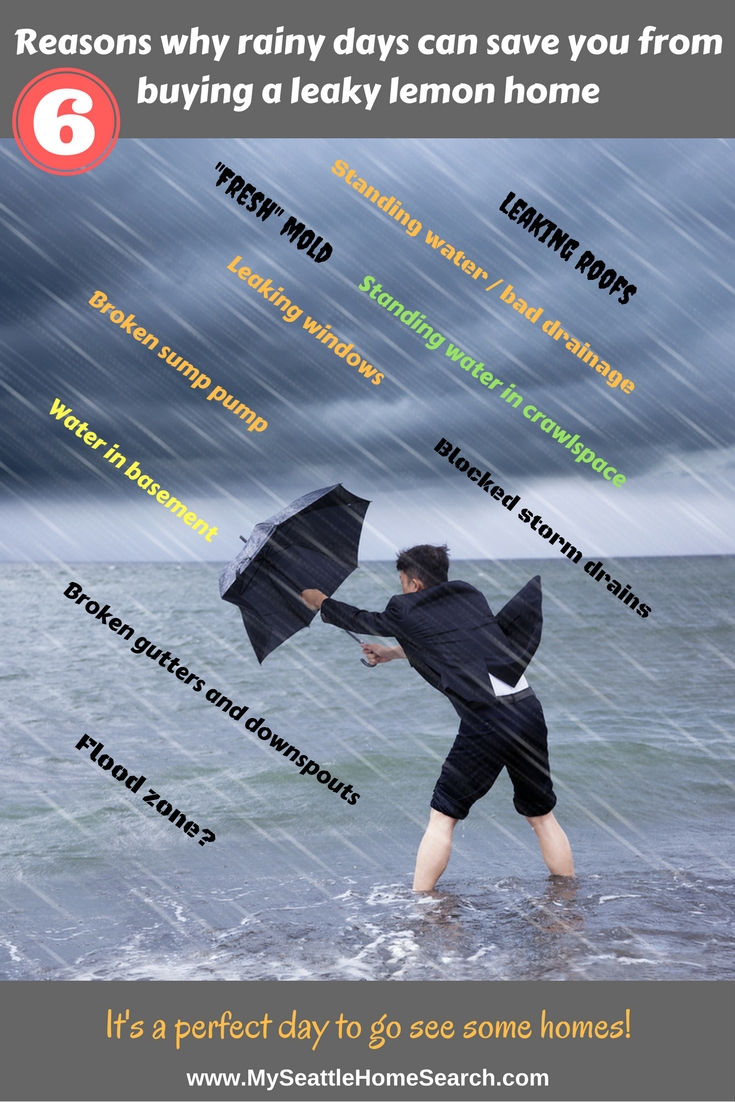 For non-Seattleites, it's probably hard to believe that from about mid June through mid September, we usually get next to no rain and have one of the best rated summers in the US (we like to keep that quiet).
We don't get the heavy lightening storms and downpours or hurricane rains some other parts of the US enjoy during the summer months. But come fall and winter...hold onto your Seahawks hats...you'll have the urge to build an ark in the backyard just to be on the safe side. While writing this piece, we had THE wettest October on record. And to think I moved from Ireland for this!
On the upside, all that rain, wind and moisture is a great little helper when looking to buy a home. If you can time it for when a Pineapple Express is barreling in from Hawaii all the better. But regardless of which part of the US you live (including desert monsoons) rain...