Learn the questions that will protect you when buying a condo.
The art and science of asking questions is the source of all knowledge - Thomas Berger.
Condos are a popular option with many first time home buyers mainly because they are more affordable. They are also a good fit for home owners looking to downsize and have someone else take care of all the maintenance hassles. Or if you want to be close to the hub of downtown life and stroll to bars, cafes an restaurants, then a condo is probably your only option.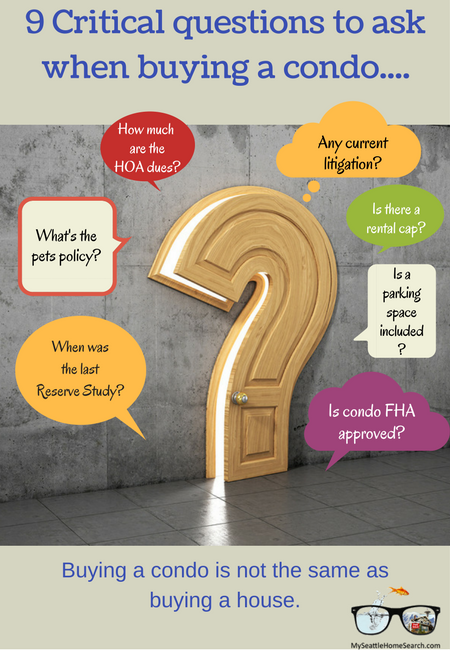 There are pros and cons to buying a condo versus a house. However, buying a condo is not the same as buying a house. There's a whole other set of questions you need to ask when buying a condominium.
The answers to these questions will help you decide whether you should even make an offer in the first place or bail on the sale once you get all the facts.
Ideally, you want to get answers to as many of these questions BEFORE you make an offer. You want to avoid wasting your time (and the seller's) getting into a contract when there's a good chance you will bail once you have all the answers.
When it comes to buying a condominium, the problem is that it is not usually possible to get all the answers up front. You might have to make an offer first to get all the nitty-gritty details. This applies in particular to the infamous Resale Certificate, but more on that later.
Here's a list of the most important questions to ask when buying...