First time home buyer advice from me to me.
If my calculations are correct, when this baby hits 88 miles per hour... you're gonna see some serious sh**! - Doc, Back To The Future.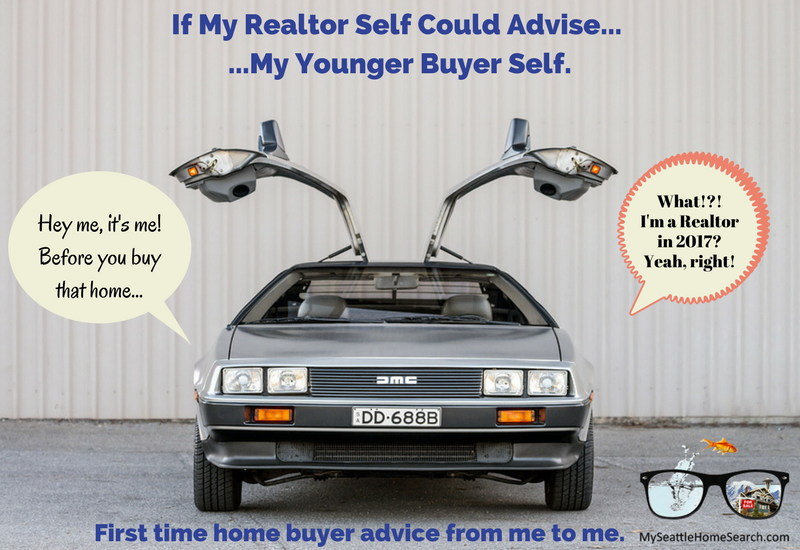 I bought my own home in 2003, 5 years before I became a Seattle Realtor.
Was my home purchase flawless, perfect and stress-free? Absolutely not!
Looking back, do I think that I could have done some things better? You betcha! I did some things well but could have done better on others.
When you do something for a living, day in day out, things become second nature. Things seem, well…obvious. Having said that, as a Realtor you are always learning and always need to be learning. But compared to when I was a first time home buyer I'm now a veritable professor of all things real estate.
When I look back with my current Realtor mindset at my home buying experience, there are definitely certain things that I could have done better.
I love my home. It wasn't perfect when I bought it, it's not perfect now and probably never will be. I bought a 3 bedroom red brick Tudor home in the Ballard neighborhood in Seattle. It was dated and had been on the market for about 5 weeks even though it was a strong, and getting stronger, seller's market. The minute I walked in the front door it was a case of "THIS IS THE ONE! Where do I sign?"
And so, if I had a time machine I could visit my younger self and give myself some first time home buyer advice.......