As the current saying goes, everyone is entitled to their own opinions, but not their own facts!
No matter how tough you think you are or how good you think you are at hiding your emotions, buying or selling a home is an emotional affair. Even hard-nosed property investors will get at least a little miffed at missing out on a deal. When emotions take over, rational thinking can fly out the window….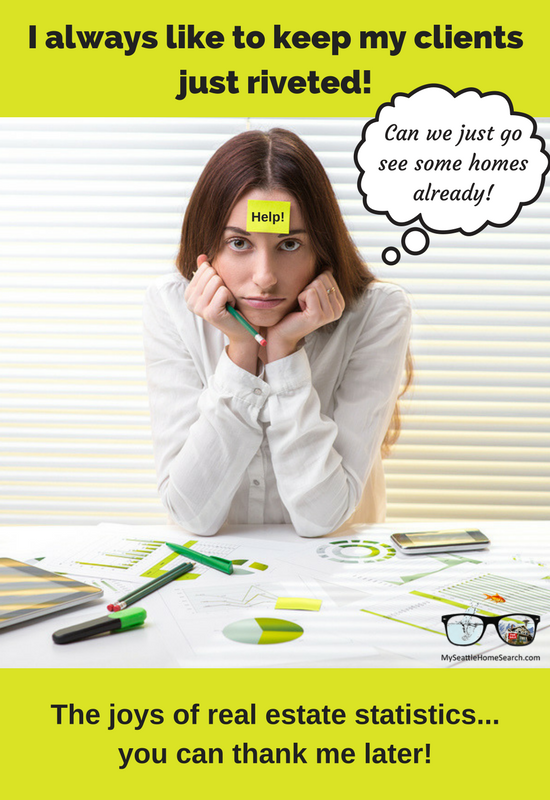 Here are some examples of real estate irrational thinking:
My Zesstimate must be right, it's a computer and it's higher than what my Realtor said my home is worth!
That $25,000 kitchen remodel increased my home's value by $50,000!
I'm not giving my home away for nothing!
I'll never get to buy a home, everyone knows that EVERY home is selling way over asking with multiple offers!
That home is way over-priced. I'll offer $20,000 less than asking (this despite there being 5 other offers).
And yes, even we Realtors are not immune to irrational thinking… "I'd be happy to list your way over-priced home!"
When buying or selling a home, it's wise to get a grip on reality with real numbers.
Yes, dry and boring real estate statistics they might well be, but they will help you make rational and educated decisions. If you chose to ignore them, good luck relying on your gut or uncle Bob's insights, (he of the perpetual rental status). The same numbers work equally well for both buyers and sellers
Here's are the real estate numbers to live by... or at...