Many areas in the US are firmly in the grips of a strong sellers' market including homes for sale in Seattle WA. Competition between buyers for the limited inventory is intense and multiple offers is currently the norm. Everything goes in cycles but for moment at least, sellers are comfortable set in the driver's seat, king of the castle and masters of their domain (that is, until they turn around and try and buy their next home).
If you're selling your home and you and your Realtor have done the basics like preparing your home properly, pricing it correctly (don't get greedy!) and take great photos, you can usually expect to get more than one offer.
In a slow market, you anxiously wait for an offer, any offer, to come your way. In a hot market, offers pour in the door and now you have to decide which one of the bunch is the best one. We're only human and 9 out of 10 human sellers will automatically want to grab the offer with the highest price scribbled on it.
But not so fast…..
At first look, that highest price offer might look great, but you need to dive a little deeper to see what lies below the surface. You have to look at the WHOLE OFFER to see what the buyer is really offering you.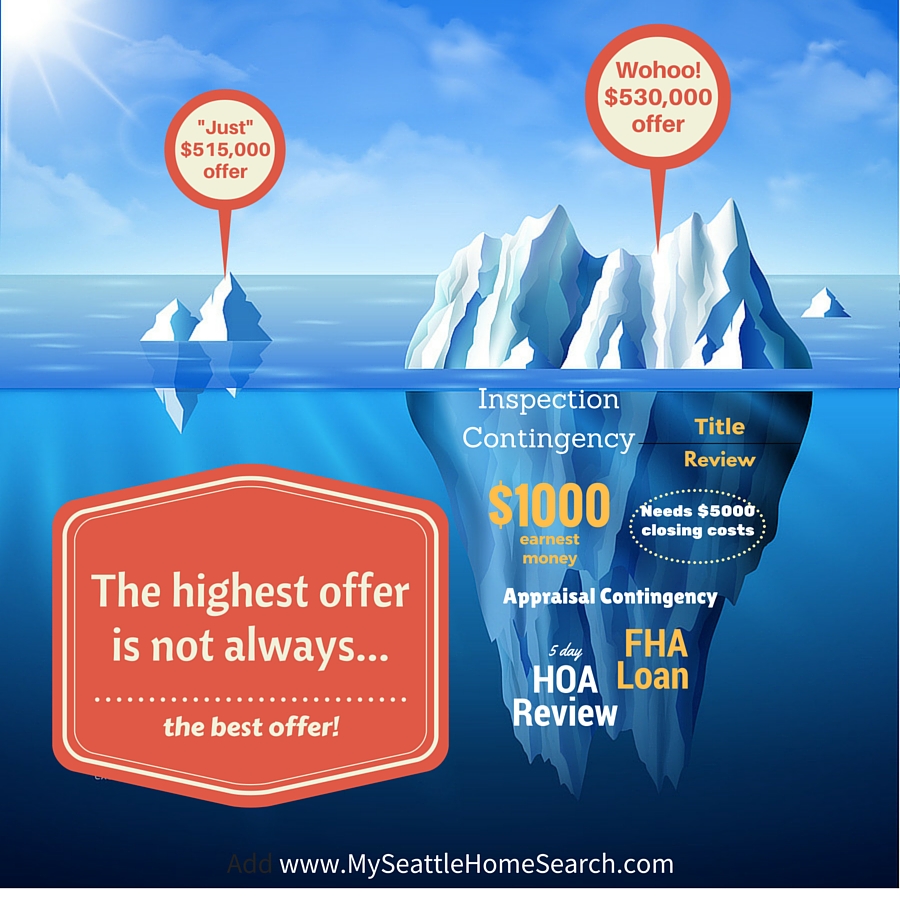 First of all, what are the components of a real estate offer?
When a buyer makes an offer on your home, they will sit down with their agent and fill out a series of standardized forms that detail what the buyer wants to offer for your home plus the conditions under which they are willing to buy the home.
The main components of offer to buy a home are as follows:
The Purchase and Sale Agreement...