Steps to buying a home in the USA versus Great Britain and Ireland.
Every country does things a little differently and that's definitely the case when it comes to purchasing a home in Dublin, Ohio versus Dublin, Ireland or Manchester, New Hampshire compared to Manchester in England.
So if you're going to be moving between the two regions and intend to buy a home when you get there, then this article us for you!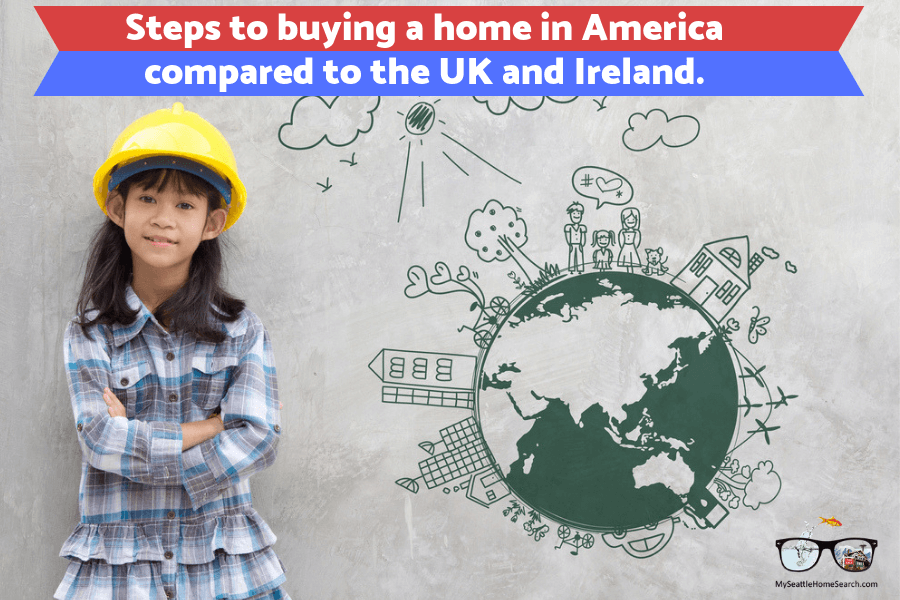 As an Irish ex-pat, having lived in London for 7 years after college and now that I've been a Seattle Realtor for over 10 years, I thought it might be interesting to compare the home purchase process on each side of the proverbial pond.
Side note: an apartment in the UK and Ireland is the equivalent of a condo (aka condominium) in the US. In the UK & Ireland, you buy/own an apartment but rent a flat, whereas in the US you buy/own a condo and rent an apartment. In America, a flat is a punctured tire, which is spelled tyre in the UK and Ireland.
I'm glad we got that one out of the way early!
Although there is some state to state variations in the steps to buying a home within the US and some differences between Ireland, England, Scotland, Wales and Nothern Ireland, the overall process is very similar for each geographical area. This article does not cover every little nuanced difference otherwise it would be the length of Moby Dick!
Since I'm a Seattle real estate agent, let's review the steps to buying a home in Washington State, which obviously is the greatest state in the whole of the USA! Whether you're thinking of ...