Estragon: "I can't go on like this."
Vladimir: "that's what you think."
- Samuel Beckett, Waiting for Godot
Whatever side of the home sale transaction you are on, either as the buyer or the seller, the whole process is undeniably a bit stressful. Even the Dalai Lama probably gets a little stressed out buying a home, and you know how relaxed he looks all the time.
The most excruciating aspect of the whole process can be all that WAITING! Waiting for this to happen, waiting for that to happen. HURRY UP already!
It will seem like the laws of quantum physics and the space / time continuum are being violated. Just ask Stephen Hawking about when he bought his first home!
There are periods of rush, rush, go, go…rush to go see a new listing, rush to make a decision whether to make an offer, rush to get an offer submitted, followed by....periods of deafening silence which feel like they drag on forever. Whoever said patience is a virtue obviously never bought or sold a home before.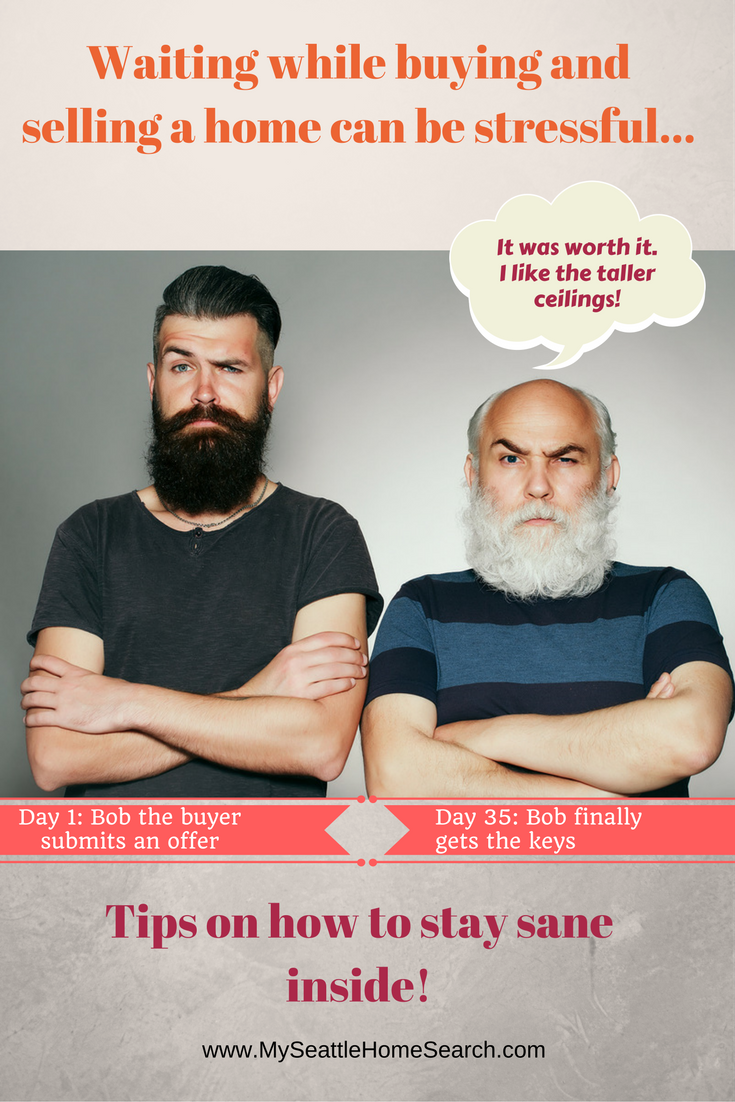 When it comes to buying or selling a home there are several periods of waiting, some longer than others and some potentially more excruciating than others. Allegedly, all good things come to those who wait, but first you have to, um, wait!
Real estate waiting periods: The Classics!
The wait between submitting your offer and waiting to hear back if it has been accepted. Waiting for seller to respond to offer. This is probably the most stressful wait of all. You finally find THE HOME, it meets all your criteria and you really, really want that...