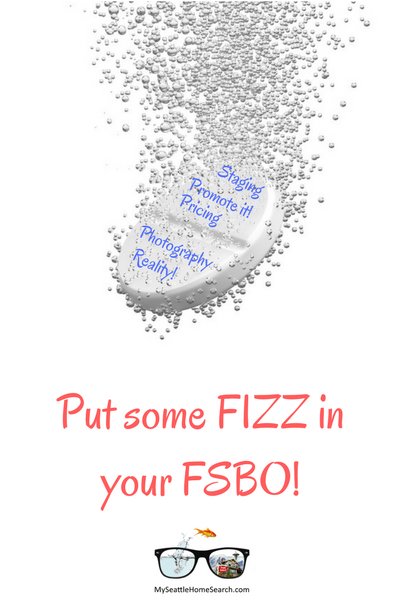 Some people can rebuilt their car's engine and some of us wouldn't know even how to replace a dead headlight bulb. For you go-getters out there, who like to go it alone without the middleman, good on ya and kudos for giving it a go… including trying to sell your home without an agent.
However, here's the reality. According to statistics from the National Association of Realtors (yeah, those guys), your chances of successfully selling your home via the For Sale by Owner (FSBO) process is a mere 10%. Allegedly, for those FSBO homes that do sell, they sell for less than agent-assisted sales, however, you will save on agent commissions which will offset some of that diffeence. The odds are stacked against you and there are many reasons whys FSBOs fail to sell.
The focus of this post is not to get you all riled up telling you why you would be better off listing your home with a Realtor. I'll leave that up to the 10 agents who will call your every day while your home is on the market, each jostling to convince you why you should list your home with them. Prepare to become very popular and screen your calls.
No, the focus of this post is to hopefully help you improve your odds of successfully going it alone and giving youself the opportunity to give us Realtors the proverbial middle finger. The vast majority of homes listed by agents do sell, while the vast majority of FSBOs don't. So what's the difference? Well, obviously, Realtors are doing something right and you just need to learn how to copy them.
Selling a home is not rocket science but a least try and do the basics properly...