Most Popular Green Home Upgrades That Buyers Want
Posted by Conor MacEvilly on Monday, January 7, 2019 at 5:24 PM
By Conor MacEvilly / January 7, 2019
Comment
Not every energy efficient upgrade or renovation is desirable and boosts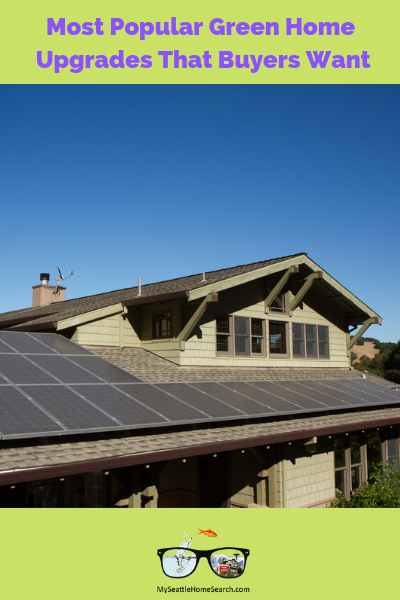 home value when a sustainable home is listed for sale. Much depends on the local market, as well as how soon after a renovation is made that a homeowner decides to actively sell their home. That being said, there are green home upgrades that have become popular and that potential buyers are willing to pay more. What green home upgrades may be worth the investment when it comes time to sell?
Quality of a Home Renovation Project.
As one looks into various green home upgrades, the quality and energy-efficiency of a finished project is important to potential buyers. They may be interested in looking a homeowner's bills in order to ascertain how much they may save by paying more for a sustainable home. A buyer may appreciate knowing that a structure has LEED Certification and was built according to specific sustainable practices that support the environment. This certification can involve projects for existing homes, the surrounding neighborhood and schools. Such certification can prove to be a significant attraction for the environmentally-conscious homebuyer and a way for an agent to differentiate a home from comps without such certification.
Get Additional Insight on Local Green Features.
Sellers need to know what features or upgrades are on trend when it comes to selling a sustainable home. Speaking with a reputable agent may provide more insight on recent comps in the area and what buyers may have been looking for when they were shopping for a home. Some popular green upgrades include the following features and renovations.
Composite Decking.
Why cut down additional trees when plenty of useful lumber may be recycled and reimagined for use in popular home improvements? Homeowners who are looking to add on a deck may want to look into composite decking. This choice is durable and long-lasting. Being good for the environment as it uses recycled plastic and wood, composite decking materials do not warp or crack.
Energy-Efficient Windows.
The installation of energy-efficient windows tops the list when it comes to popular home improvements. While it may be a more expensive green upgrade, it serves to reduce heating and cooling costs and may even help to reduce allergy flare-ups as there is less possibility for outdoor air to enter into spaces around old drafty windows. Multiple paned windows are seen as a positive energy-efficient upgrade. Homeowners can choose to pair their low-E windows with wood frames when looking to make improvements to their home's envelope.
Home Insulation Improvements.
When homeowners are looking to make a home more energy-efficient, a home renovation project worth tackling is adding home insulation. If budget is a concern, a homeowner may decide to start off with insulating the attic as this is the area in which the most amount of heat leaks out. Effective installation relies on the installation process. Those in cold climates may find it most cost-effective to blow insulation into walls. Ways to improve home insulation include structural insulated panels, blow-in and loose-fill insulation, rigid foam or foam board, blanket insulation or concrete block insulation using foam board.
Remember to check for air leaks around old ducts of a home. Leakage around these areas can increase HVAC bills as much as 10 percent. Insulation of ductwork can provide nearly a 100 percent ROI as this is an inexpensive project and homeowners may save as much as $200 annually. Homeowners looking to make smart green home upgrades for a specific property may look to schedule a home energy audit prior to choosing a sustainable home upgrade.
Residential Solar Panels.
Homeowners who purchase residential solar panels can recoup much of their costs, as there are numerous tax and federal incentives and tax credits that may be available. There are long-term energy savings associated with the installation of solar panels. Buyers may also use applicable warranties on purchased system and appreciate the reduced energy costs associated with a residential solar panel system. The investment should be recovered in about a decade, not accounting for incentives, and taking into account the electric bill of the average homeowner.
Green Home Improvement Project Choices.
Sellers are becoming aware that buyers are willing to spend more on some green home upgrades and not on others. However, homeowners may still want to select projects that improve energy-efficiency to increase their family's comfort, long before deciding to sell a home. Know that eco-friendly products are available and government programs can help homeowners decide on the best projects to meet the needs of a specific property.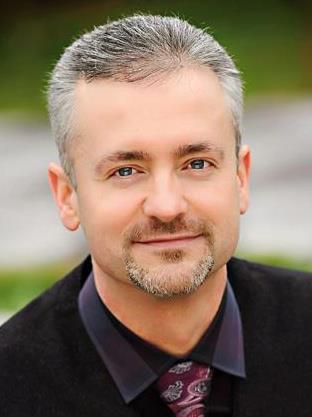 This article was written by Anthony Gilbert who is the owner of The RealFX Group. Anthony specializes in real estate lead generation and digital marketing.