Once rare, now common: Seller-shared home inspection reports
Posted by Conor MacEvilly on Wednesday, June 7, 2023 at 7:00 PM
By Conor MacEvilly / June 7, 2023
Comment
As little as 5 years ago, it was rare for a home seller to have a professional inspection of their home before going on the market AND then sharing that same report with potential home buyers as a marketing tool. But now, buyers have almost come to expect that the seller will have an inspection report available for them.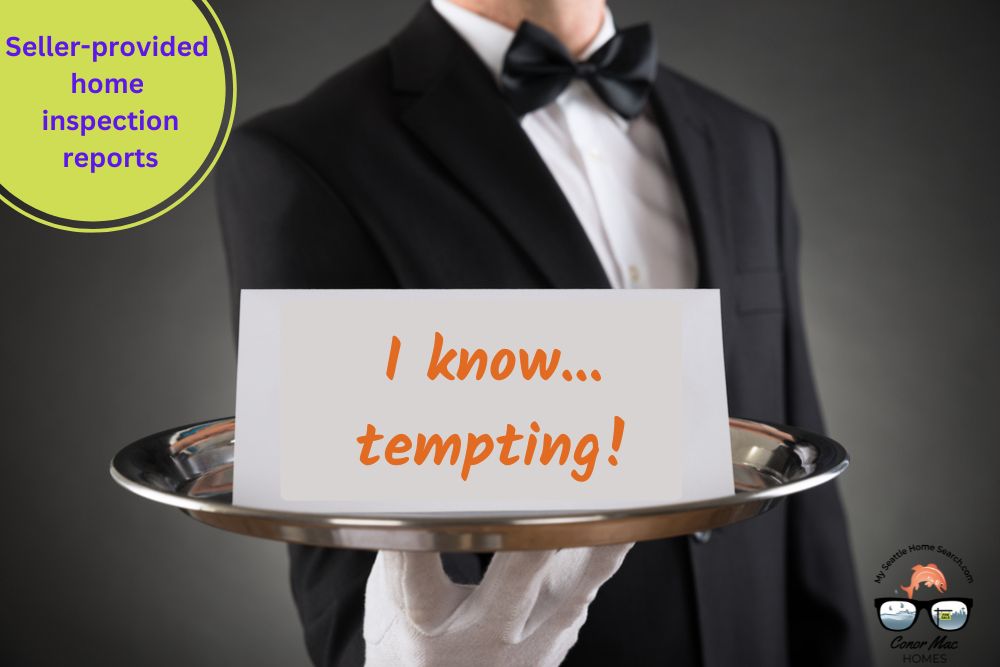 Back in January of 2018 when I first started seeing this practice, I wrote a blog post about whether home sellers should share their inspection reports with buyers and whether buyers should rely on those reports. When I published and shared the post many agents responded "Never heard of them!"
How times have changed...
For the Seattle area at least, it is now really common to see homes for sale where the seller has inspected the home before putting it on the market and is sharing what is called a seller-procured inspection report with buyers to entice more offers on the home. To get an idea of the percentage of listings that are doing this, I tapped two different data sources.
Looked through the marketing remarks of a random selection of Seattle area home sales to see which of them were sharing a copy of the seller inspection report.
Contacted three different Seattle area professional home inspectors to see what types of property inspections they had done over the prior three months.
What percentage of Seattle listings have seller-provided property inspection reports?
First, let's take the North Seattle area as an example. I looked at single-family home sales (excluding townhomes) of over $700,000 over the previous three months in early June 2023. Therefore, the data was pulled in the middle of the active spring real estate market.
Total number of sales: 136
Number of listings sharing a seller-procured inspection report: 92 (67%).
Number of listings sharing both a property inspection report and a sewer line inspection report: 69 (51%).
For this geographic area and time period at least, two-thirds of home sellers are pre-inspecting their homes before going on the market and then sharing that report with prospective buyers. Considering this was not very common just five years, that is a huge increase.
What types of inspections are professional home inspectors doing?
I contacted three Seattle area professional home inspectors and asked them what percentage of their home inspections were made up of the following types of inspections over the three previous months.
Seller-procured pre-listing inspections.
Buyers inspecting the home BEFORE making an offer (buyer pre-inspections).
Buyers doing an inspection AFTER getting their offer accepted (purchasing a home contingent on an inspection).

Thanks to Steve Bryan of My House And Yours, Erik Christenson with WIN Home Inspections, and Brian McDowell with Zoom Home Inspections for providing some great info.
And here are the results (these numbers cover the Puget Sound area):
Seller pre-listing inspections: 32 to 50%
Buyer pre-offer inspections: 33 to 54%
Buyer inspections after getting an offer accepted: 14 to 16%.
Based on the above data, only about 15% of home inspectors in the greater Seattle during the months of March through May were for buyers after getting an offer accepted. The vast majority, 85%, were either seller pre-listing inspections or buyer pre-offer inspections.
Some observations and comments.
One inspector commented that 5 years ago seller-procured inspections were extremely rare and most agents would have discouraged their sellers from doing one. But obviously, that mindset has changed. Five years ago, the majority of his inspections were buyer pre-inspections trying to win the home in a hot market.
The system has kind of gone upside-down from how it was originally intended. The way the system is, for want of a better word, "supposed" to work is to protect the home buyer by allowing them to purchase a home contingent on an inspection after their offer is accepted. For all three home inspectors, buyer post-offer inspections accounted for only 14 to 16% of their business. Market forces and supply-and-demand couldn't care less about how the system was supposed to work.
In my experience working with buyers, those seller-provided reports are either good or bordering on useless and will NEVER match the amount of information that a buyer will get from doing their own inspection and following the inspector around the home. Recently, I worked with a buyer where the seller-procured report completely failed to include the fact that the home had a crawlspace. And, yes, we did our own inspection. Another inspector commented that a significant amount of his buyer pre-offer inspections are for buyers who don't trust the seller's report and want to avoid any post-closing surprises.
The above numbers will change depending on the prevailing market conditions. For example, the Seattle market cooled almost overnight back in May 2022 and within a few months, the number of listings offering inspection reports dropped significantly and then went back up again as the market improved in early 2023.
As ever, buyer beware and do your due diligence. And for sellers, to cover your butts, if you do share your pre-listing inspection report with buyers, make sure that you have them sign a disclaimer stating that the report is for disclosure and informational purposes only, is not a warranty and that the buyer is advised to do their own inspections.
And do I, Conor MacEvilly, advise my home sellers to share pre-listing inspections? Yes but not always but definitely more than I would have 5 years ago when I wrote that blog post.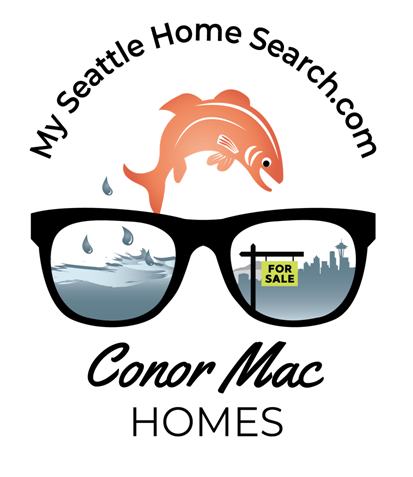 This article was written by Seattle and Eastside Realtor Conor MacEvilly who has been in the business since 2008. I hope you enjoyed the post and thanks for visiting my website. If you have any questions about Puget Sounds area residential real estate feel free to contact me. I'm happy to help. My direct line (cell) is 206-349-8477.