Pros and Cons of Buying a Lake House
Posted by Conor MacEvilly on Monday, May 30, 2022 at 12:27 PM
By Conor MacEvilly / May 30, 2022
Comment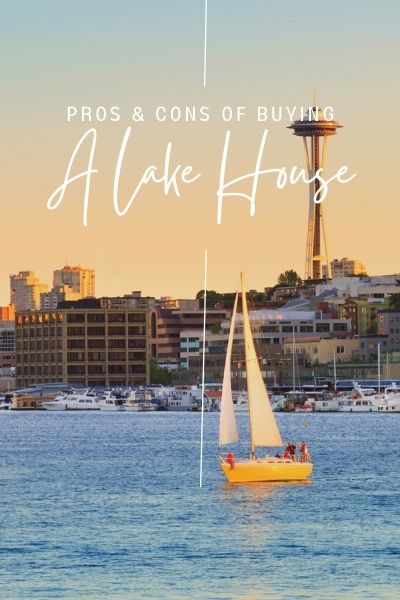 Lakefront living in the Seattle area is a dream come true for many. To make sure you find the ideal property for you, take the time to consider the pros and cons of this type of home. We are ready to walk with you every step of the way to find your dream lake house.
There are several lakes around Seattle such as Lake Union, Green Lake and Lake Washington on the Eastside.
Benefits of Owning a Lake House
1. It is a reliably wise investment
Buying lakefront property has been a good investment for decades, and will continue to be one based on the inherently limited number of them. There are only so many lake houses on any given lake, meaning owning one puts you in an advantageous position should you decide to sell.
Whether you plan to keep the lake house in the family for generations, or simply want to invest in a lakefront property for a time, buying a house on the lake is an investment you can count on.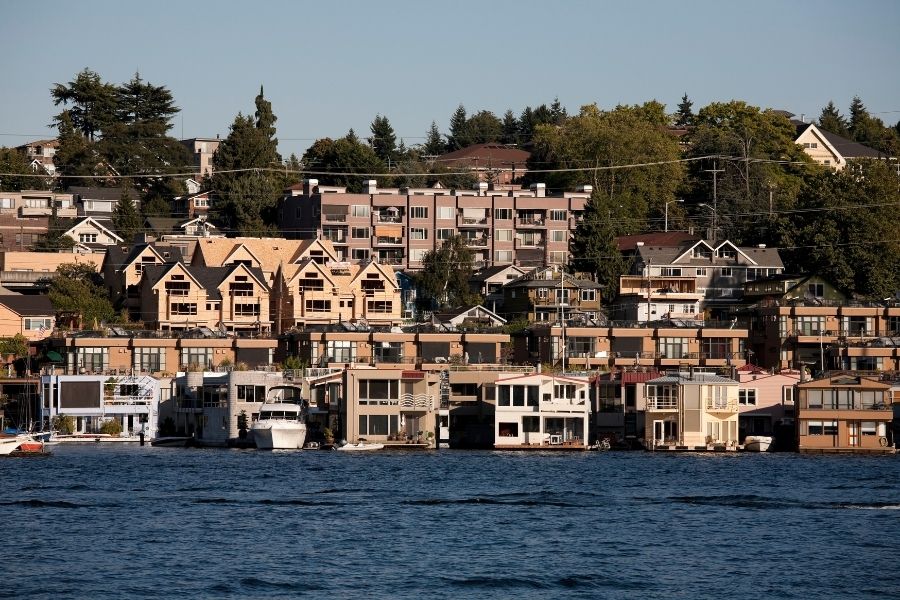 2. Home will feel like a vacation
If you purchase a lake house to relocate to as your primary residence, you will benefit from living in a vacation-like environment all the time. The relaxation and quality of life it brings will be worth every bit of effort.
Many owners of lake houses find that they love entertaining and staying active even more than before because of the beautiful location. Enjoy all the benefits of vacation during your everyday life as a lake house owner.
3. Your hobbies are right outside your door
When you live on the lake, enjoying your favorite hobbies is easy. Fishing, bird watching, water sports, and swimming are all available just steps outside your backdoor.
Considerations when Owning a Lake House
We won't call them drawbacks or cons because we believe owning a lake house is an excellent choice, but there are some things to keep in mind and be both financially and mentally prepared to manage.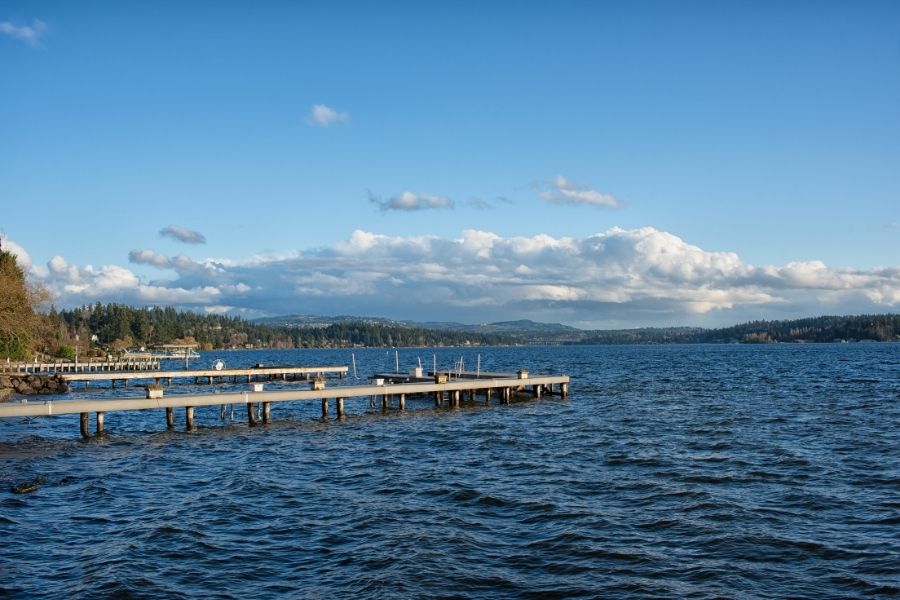 1. Lake houses require extra care
Lake houses are subjected to the elements in a way many other homes are not. This means wear-and-tear that will require additional maintenance and potential repair over the life of the home. Humidity from the water and sand, dirt, and moisture tracked in from the lake are all likely to degrade some of the building material over time.
Be prepared to pay careful attention to the condition of your roof, decking material, windows, floors, and more to keep your lake house in good condition.
2. Insurance costs may be higher than your current home
Due to the increased risk of the floor, and other potential natural disasters, homeowners insurance for a lakefront home tends to be higher than other properties. To make a well-informed decision, get a few insurance quotes for lake houses as you are looking at them to get an idea of the cost you can anticipate.
3. You may have boats of strangers in your backyard
Living in a lake house means both more privacy and potentially less privacy. How so? Well, having a lake in your backyard means never having to worry about neighbors living behind you. Your view of the lake, and it's peaceful ambiance, are guaranteed to stay, unlike a view of a field from another property. However, you may find that people end up in your backyard from time to time, not realizing they are on private property. This can be easily remedied by posting signs or limiting access to your property, but it is something to keep in mind.
To begin the search for your lake house, contact our office any time. I would love to offer more personal tips to buying a lake home in the Seattle area.
Search Seattle Area Waterfront Homes