What are typical closing costs and expenses when selling a Seattle home
Posted by Conor MacEvilly on Monday, October 5, 2020 at 8:12 AM
By Conor MacEvilly / October 5, 2020
Comment
CLOSING COSTS and EXPENSES often get lumped in together as the costs of selling your Seattle home. However, there's a difference between the two.
For a Seattle single-family home that sells for $816,000, the seller's CLOSING COSTS will include about $2,100 for Title Insurance fees, $1,400 Escrow company fees, $13,600 in Real Estate Excise Tax, plus potentially, Capital Gains Taxes. Selling EXPENSES include real estate agent commissions (about 2 to 6%), home repairs, and moving costs.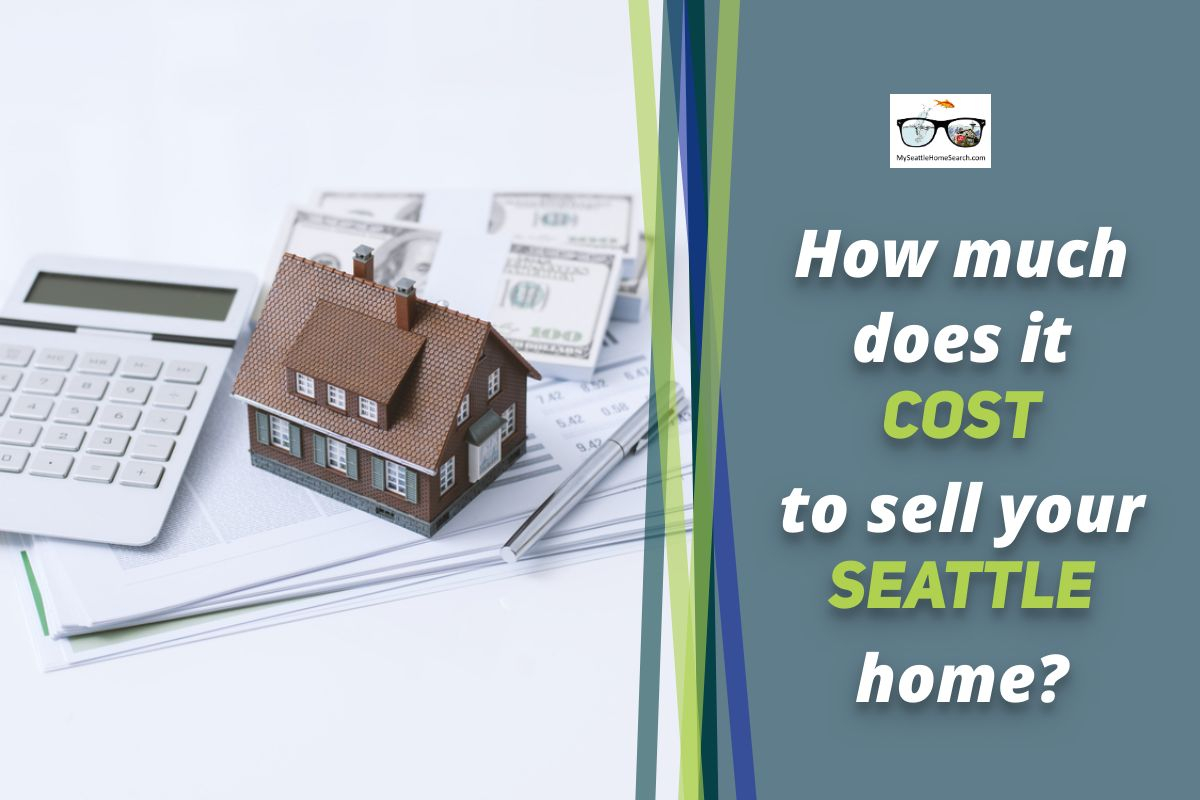 You have little control over the closing costs as they are pretty standardized whereas you can try and save on some of your expenses. But as with everything, you get what you pay for.
So, the answer as to how much does it cost to sell your home? is that the total expense = Closing Costs + Other Expenses and will vary between about 5 and 9% of the sale price depending on which route you go.
What are closing costs when selling your Seattle home?
Closing costs are the costs that 99% of home sellers will have to pay. These cover the fees associated with getting Title Insurance, paying an Escrow company to coordinate the property transfer, and the chunk of tax the government takes from the money you make on the sale.
Real Estate Excise Tax (REET) - the taxman cometh!
OK, let's go with the most painful one first. In 2020 Washington State introduced a tiered system for real estate excise tax, aka REET. Previously, for the Seattle and King County area, there was a flat rate of 1.78%. But now, the higher the sale price bracket of your home, the more tax you will pay.
Note that REET is based on the sale price of the home, not on your proceeds from the sale
Here are the current tiers:
Tier-1: 1.1% of the selling price up to $500,000.
Tier-2: 1.28% of the selling price above $500,000 and up to $1,500,000.
Tier-3: 2.75% of the selling price above $1,500,000 and up to $3,000,000.
Tier-4: 3.0% of the selling price above $3,000,000.
Note that in addition to REET, there is also a 0.5% local tax.
Here are two examples of how REET works for differently priced homes; a median-priced home and a $2M Seattle home sale.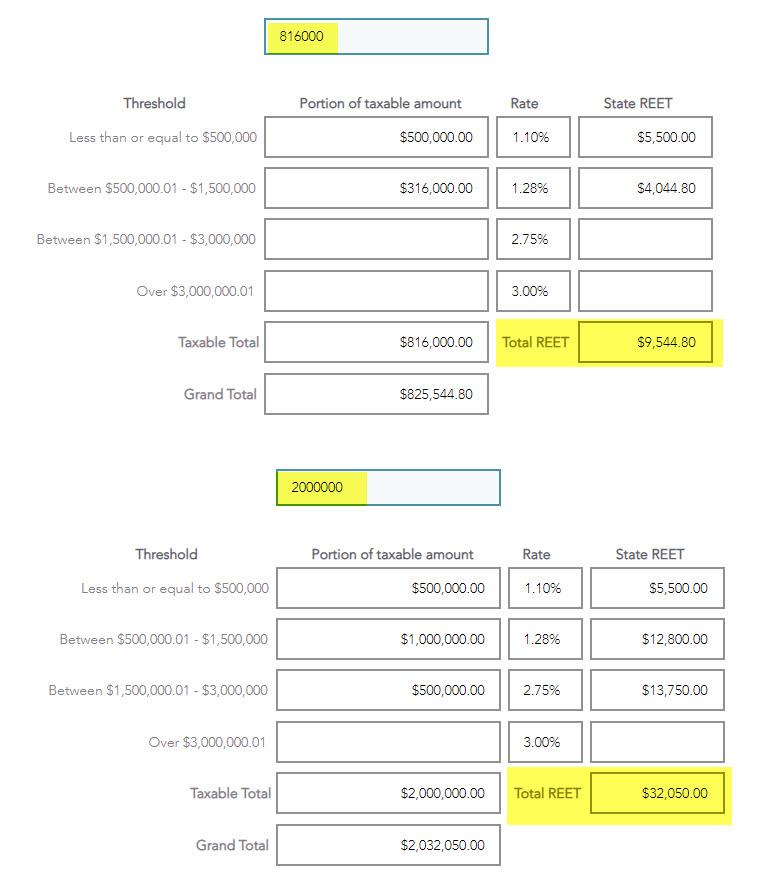 Here's a link to a handy calculator to help you determine how much REET you would pay based on the sale price of your home
Title insurance.
Title insurance is required on all residential real estate transactions. Title insurance protects homebuyers and their lenders from potential financial loss due to defects in a title to a property. The most likely claims filed against a title are unpaid back taxes, liens on the property, and conflicting wills.
When selling your home, you will be required to pay for the title insurance for yourself AND also pay the buyer's insurance. The buyer pays for the lender's title insurance. All are one-off payments, not an annual bill.
The higher the sale price of the home the more you can expect to pay for title insurance. For a median sale price Seattle home of $816,000, the title insurance bill will be around $2,100.
Escrow company fees.
Escrow is a neutral third party that coordinates the closing of the sale. They ensure the title to the property is transferred to the buyers and gets recorded with the county. They also make sure the sellers get their mortgage paid off and any net proceeds from the sale are transferred to the sellers checking account.
As with title insurance, the higher the sale price, the higher the escrow fee. For a median-priced Seattle single-family home sale of $816,000, the escrow fee in summer 2020, was about $1,400.
Potential Capital Gains Tax - the taxman cometh again!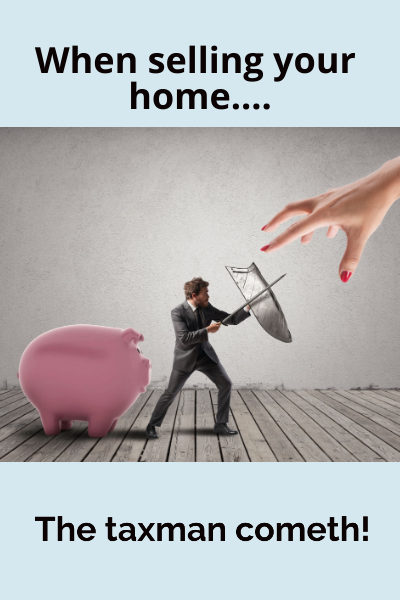 Depending on how much profit you walk away with from the sale of your home (net proceeds), you might be liable for paying tax to the Federal Government. This is different from the Washington State Excise Tax (REET) mentioned above.
The good news is that you do not need to pay any taxes for any proceeds under $250,000 if you are single and $500,000 if you are married. To qualify for this tax break, you need to have lived in the home for at least 2 of the previous 5 years.
Your CPA might be able to help you reduce the taxable portion of your "profits" by taking into account the money you put into improving the home etc.
Other closing costs:
Escrow will coordinate the payoff of any liens on your home. The two liens that most homes have are the mortgage and property taxes. Your property taxes are paid twice a year and will be prorated based on when you close.
Escrow will also ensure all your utility bills are paid off up to the day of closing.
If your home is part of a Home Owners Association (HOA), like a condo, and there's a special assessment in place, you might be paying that off from the proceeds of the sale at closing.
The Expenses associated with selling your Seattle / King County home.
The other EXPENSES associated with selling your home include things like Realtor commissions, any money you might spend on getting the home ready for market and staging, money spent on repairs following a buyer inspection, and the cost of moving all your worldly goods to your next home.
Real estate agent commissions.
If you employ the services of a real estate brokerage to sell your home as the vast majority of home sellers do, one of your biggest expenses will paying the Realtor commissions from the proceeds of the same. On the upside, you only pay those fees if your home actually sells. Plus a good agent will help you get the absolute maximum return on your investment.
The home seller pays both the agent they hire to list their home plus they pay the commission of the agent who represents the buyer. There are no set commission fees and the seller is free to negotiate and haggle over what you are willing to pay.
In the Seattle area, the commission that listing agents get paid, in general, will vary between 1% to 3%. You can go with a discount brokerage that will list your home for 1% but as with everything. you get what you pay for. Read the small print.
In general, even when using a discount real estate brokerage to list your home, you still need to pay the buyer's agent a commission. For the Seattle / King County area, nine times out of 10, the buyer's agent will usually be paid at least 2%. Again, you can offer whatever you like for the buyer's agent commission. You can even pay them a big fat zero if you want, but good luck with that!
You could try and save on commissions by listing your home yourself by going the For-Sale-By-Owner route, aka FSBO. According to NAR, 95% of FSBOs will end up listing with a Realtor in the end.

Expenses associated with preparing your home for the market.
You can decide to list your home completely as-is and just launch it on the market without even cleaning the bathroom or adding a fresh toilet roll. Or, you can try and make it look it's absolute best by spending some money and elbow grease getting it ready.
Some potential home prep expenses can include:
Doing needed repairs like patching drywall holes, fixing leaking sinks, or replacing moldy caulking around the tub.
Smaller updates like adding new light fixtures, new faucets, new carpets or refinishing wood floors, and doing some painting.
Major updates like doing a kitchen or bathroom remodel or adding a new roof.
Landscaping and improving curb appeal.
These will cost you anything from $20 to multiple thousands of dollars. You need to chat with your real estate agent about the possible return on investment for each of these.
Pre-listing inspections.
Some sellers will decide to have a professional home inspector go through their home before putting it up for sale. They want to be proactive and discover in advance any issues that might derail the sale of their home. The seller can decide to either address those issues before listing or just disclose them and price the home accordingly.
Some sellers will share the inspection report with potential buyers hoping that will they buy the home as-is and waive the inspection contingency.
A professional home inspection in Seattle will cost you between $250 and $700 depending on the size of your home. Also, based on the age of your home, you may also not have the sewer line inspected which will cost you between $250 and $300.
Professional cleaners:
Trust me, you will be so exhausted and stressed out from getting your home ready for market that the last thing you want to face is having to clean your home.
Your home needs to be Q-Tip clean to entice potential buyers. Just pay for professional cleaners. It's worth every penny and will save your sanity. It will cost anything between $150 and $500 depending on the size of your home and how clean it is, to begin with.
Staging your home.
If your home will be vacant while on the market, you and your agent will have to decide whether you want to list a soulless empty box (I know, I'm a little biased), or pay for professional staging. For a 3 bedroom Seattle home, staging so will cost between about $2,500 and $4,000.
Virtual staging is a cheap(er) alternative where furniture is photoshopped onto pictures of your home. I am NOT a fan! It won't cost you much but your home will still be a soulless empty box when buyers go to see it.
As to who pays for staging will depend on what you agreed to with your listing agent or more likely, on what commission you are paying them. If you are using a discount brokerage, you'll be getting the staging bill. A full-service agent should cover the cost. Again, you get what you pay for.

Moving and relocation costs.
Although strictly not a cost associated with the act of selling your home, you are going to have to move all your worldly possessions to your next home, be that 8 miles across town, or cross country from Ballard to Brooklyn.
A U-Haul truck combined with coercing your friends with the promise of some pizza and NW microbrews is a nice and affordable option. Don't be cheap; Pagliacci, not Dominos! Moving interstate or cross country is going to cost you a lot more. Plus, if you want to move during the peak spring and summer months, it's going to cost you a premium. The cost will also depend on how much stuff you have and how much packing you do yourself.
According to Movers.com, for a full-service move for a 3-bedroom home, it will cost you about $3,800 to move 100 miles and $10,800 to move your possessions 3,000miles.
To summarize on what are the closing costs and expenses when selling your Seattle home: knowing in advance how much it will cost you to sell your home will allow you to plan accordingly. You don't want a big surprise when you look at your bank account after closing day. Closing costs are hard to avoid but you can control some of the other expenses depending on which route you go. Ask your real estate agent to do a Net Proceeds spreadsheet for you so that you can get an idea of what it's going to cost you and how much you will walk away with at closing.

Additional useful information and resources for other real estate bloggers.
The Benefits of Doing a 1031-Exchange. You can't avoid paying taxes on the sale of a property but you can defer paying them as described by Danny Margagliano.
A Closing Checklist for Home Sellers from Kevin Vitali provides you with a handle list of all the things a home seller need to do in the 30 days period between accepting an offer and closing day,
Stupid Things to Avoid Doing When Selling Your Home from Luke Skar with Madison Mortgage Guys lists some of the simple things not to do like having your pets scare away buyers or blocking natural light (open the blinds!).
Comparison of Taxes in Different States. When you sell your home you'll be reminded of your state's tax levels and wondering if you are getting screwed compared to the state next door. Rental Spark compared the total tax burden in different states if you have the urge to relocate.