What is the average home price in Seattle?
Posted by Conor MacEvilly on Sunday, August 23, 2020 at 9:09 AM
By Conor MacEvilly / August 23, 2020
Comment
Want to know what the average cost of a home is in the Seattle area? What are median home prices in Seattle?
As of spring 2023 (March), the median single-family home price in Seattle WA was $850,000, a decrease of 11% compared to a year earlier. The average CONDO price in Seattle was $525,000, a 3% increase over the previous year.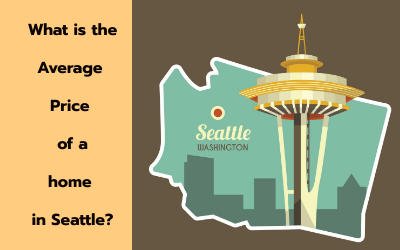 Here's how the average Seattle house price has trended over the past 5 years. All data is from the NWMLS.
And here's how the median Seattle condo price has varied over the past 5 years:
For more information on the price of homes in Seattle including prices in different neighborhoods, click here. Also, here is some information on the sale price of houses versus the number of bedrooms.
Note that the results displayed above are for the MEDIAN sale prices, which is a lot more reliable value than using AVERAGE sale prices. The median is the sale price at which half the homes sold for above that value and half the home sold for below that value.
Here are some sample condo and single-family home listings to give you an idea of what you get for your money in Seattle.