What is the Difference Between Median and Average Home Prices
Posted by Conor MacEvilly on Monday, March 27, 2023 at 2:00 PM
By Conor MacEvilly / March 27, 2023
Comment
A common question from home buyers and sellers regarding the housing market is: What's the average home price?
However, many times people don't know if they're being quoted the median sale price or the average sale price or something more complicated like the Case-Shiller Index which uses a rolling average. However, there is a difference and there can be large differences between median and average home prices.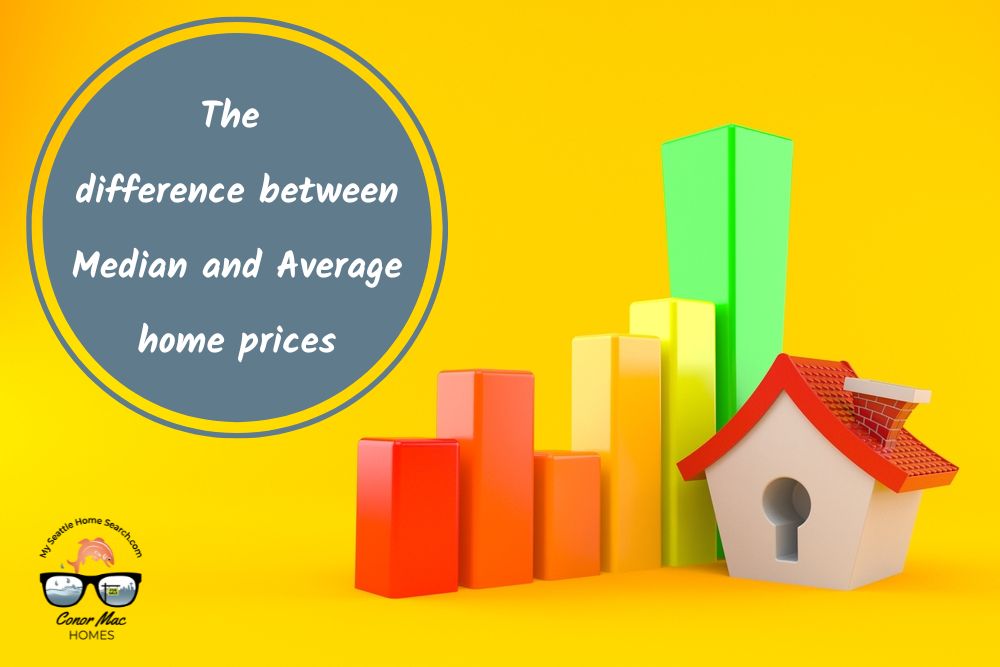 Each month different news sources and Multiple Listing Services (MLS) will come out with their updated monthly real estate statistics reports. It is not uncommon for the data from one source to look different from that from another and many times this can be because one is reporting average prices and the other is reporting median data.
Also, if you are going to compare sales data from one month to another make sure it's apples-to-apples and not apples-to-oranges. You need to compare median sales prices to medium sales data and not median sales prices to average prices otherwise you will end up with a skewed view of the market.
Here's an example to demonstrate the difference between median and average home prices.
Let's look at single-family home sale prices in Seattle for the month of February 2023.
The MEDIAN sale price of single-family homes was $820,000.
However, the AVERAGE sale price was $915,000 which is 11.5% higher than the median!
In this case, there is a very obvious difference between the measures of home prices.
Why the difference?
But first, in case your math is a little rusty, here's a quick refresher course:
The average sale price is the sum of all the individual home sales divided by the number of sales.
The median sale price is the price at which half the homes sold for above that price and half sold for below that price.
The median sale price is a more reliable measure since the average can be skewed by a disproportionate number of higher or lower-priced sales in a particular month whereas the median will balance those out. What's more, although the median price went up in February, the average price actually dropped.
So the next time somebody asks you, what's the typical home price? you should ask them whether they want the median or the average!