What to do after inheriting a house
Posted by Conor MacEvilly on Thursday, December 3, 2020 at 6:22 AM
By Conor MacEvilly / December 3, 2020
Comment
Knowing exactly what happens when you inherit a house and dealing with the tough financial and emotional decisions on what to do with it can be difficult. This has left many people wondering what their first steps should be. Real estate is not always straightforward, especially when considering an inherited property.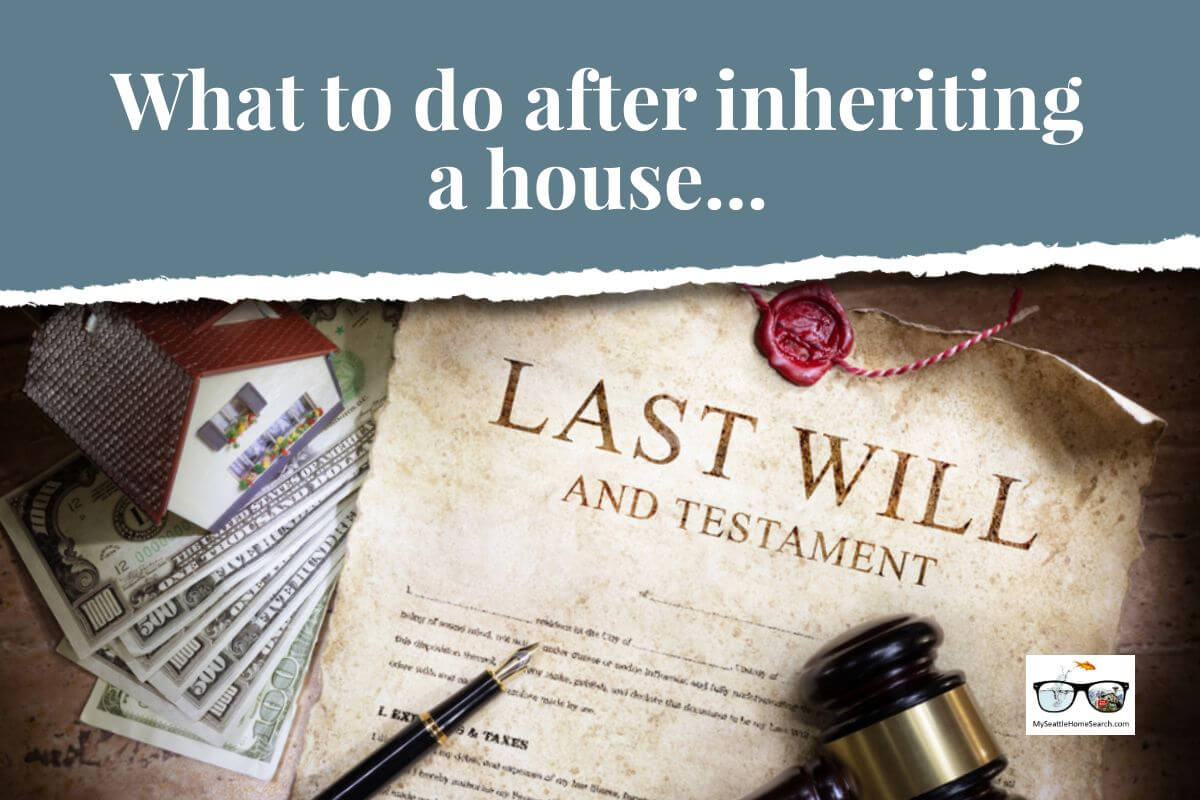 When you're done reading, you'll understand the tax implications, as well as the financial and legal responsibilities that come with inheriting a house.
Legal and Financial Responsibilities.
First thing's first – you must consider the legal and financial responsibilities, which include debt obligations. Tax liabilities, including capital gains or federal estate taxes, are typically involved with inheriting a house. Also, you have to consider what you want to do with the house – move in it or rent it out. Perhaps you want to get rid of it and are looking for the fastest way to sell a house.
These three factors are tied together, and for many people, deciding what to do with the house is based on the legal and financial responsibilities that come with owning it, which then impacts how you're going to be taxed on it.
Taxes when inheriting a home.
If you inherit a house, you're probably wondering whether you're responsible for paying taxes. The answer to that is – it depends. There's no federal inheritance tax, but some states have an inheritance tax. Luckily, for most people, inheriting a house won't trigger a tax liability. When you inherit the house, the IRS will establish a fair market value (FMV), providing a new basis for the house. This is also known as a step-up basis. The new valuation will influence future taxes should you decide to sell the house.
Capital Gains when inheriting a house.
Capital gains are another type of tax that you have to consider. Capital gains relate to the profit generated by an asset. The step-up basis makes it so you're only subjected to these taxes if you decide to sell the house. You'll have to pay taxes on the difference between the established FMV at the time of inheritance and the price you're selling the house for.
The financial and legal responsibilities when you inherit a house can vary based on a few different factors, including existing debt obligations (mortgage), the condition of the property, costs of ongoing maintenance, and whether there are multiple heirs.
Debt Obligations.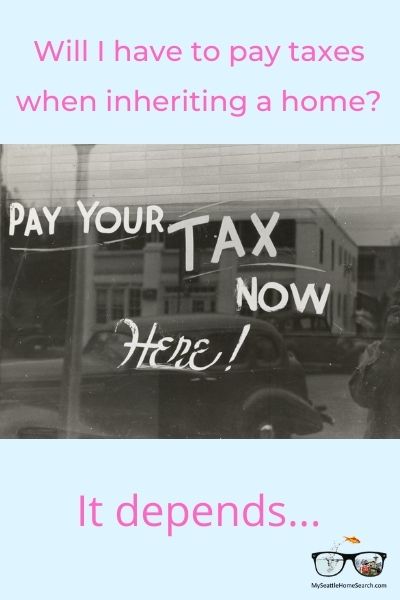 If the house has existing debt obligations, it's important to figure out the type of obligation and whether it's assumable or due on sale. Most debt obligations can be assumed, meaning you can make overpayments and pay the mortgage according to the original loan terms. However, reverse mortgages, for example, state that the unpaid balance is due when the mortgage passes, meaning you'll have to sell the house to settle the debt.
House Condition.
The condition of the house will often play a role in what you decide to do with it. If the property is poorly maintained, it may require time and expensive repairs. Renovating it can be a huge commitment. In a hot real estate market, you can often sell an inherited house as-is without doing any repairs. This can not only save you time, but also money that you would rather have to put into renovations upfront.
Companies that buy houses for cash often purchase property as-is. Regardless of the condition of the house you inherited, there may be buyers interested in taking it off your hands as it stands.
If time is not an issue and you plan to sell your inherited house, a good strategy to maximize your sale price is to sell it on the market. Do your best to find an experienced realtor or agent in your market, and ask them what is the most effective way to sell the house. They may say that you can still sell it as is, and they will handle marketing it and attracting buyers.
Depending on the property and neighborhood, the majority of the buyer pool may be owner-occupant buyers. In this case, sometimes it makes more sense to fix up the house before selling it. Renovations can range from simple, cosmetic repairs to larger interior renovations. Either way, it is best to first determine your timeline and how much money you want to put in your pocket when selling your inherited property.
Remember, if you plan to do repairs before selling the house, you'll also be responsible for insuring the property, paying taxes on it, and maintaining it during that time. If all of this sounds like too much of a burden, you might want to consider selling the home as-is.
Shared Ownership and inheriting a home
If you have to share ownership of the house with family members or siblings, a whole new world of problems may arise. Sharing ownership means sharing opinions and needs as to what is to be done with the house. You may prefer to sell the house for cash right now, while the other co-owners may prefer to rent it for steady, long-term income.
Another part-owner may even want to move into it. The number of people sharing ownership of the inherited house and how they interact with one another can play a huge role in what's done with it.
To ensure that everyone is on the same page, communication is key. Here are a few key questions to answer before taking action on your inherited house:
● Do all of the owners and co-owners know that they now have ownership in the house?
● Do they want to rent it out, live in it, or sell it?
● How much time can each co-owner devote to each potential process?
● Which decision makes the most financial sense?
● Would anyone regret going in the direction that we plan to choose?
Owning anything with others, especially real estate, comes with challenges. Do your best to squash any potential disagreements that can come up later on by discussing them upfront. By reviewing the tips and advice above, you will have a better idea of what to do after inheriting a house.
So in summary, inheriting a home comes with different options as to what to do with the home but you also need to be aware of your potential legal and financial obligations. Every case is unique.
This article was written by Alex Capozzolo, owner of Brotherly Love Real Estate in the great city of Philidelphia.