A Guide to Moving to Seattle.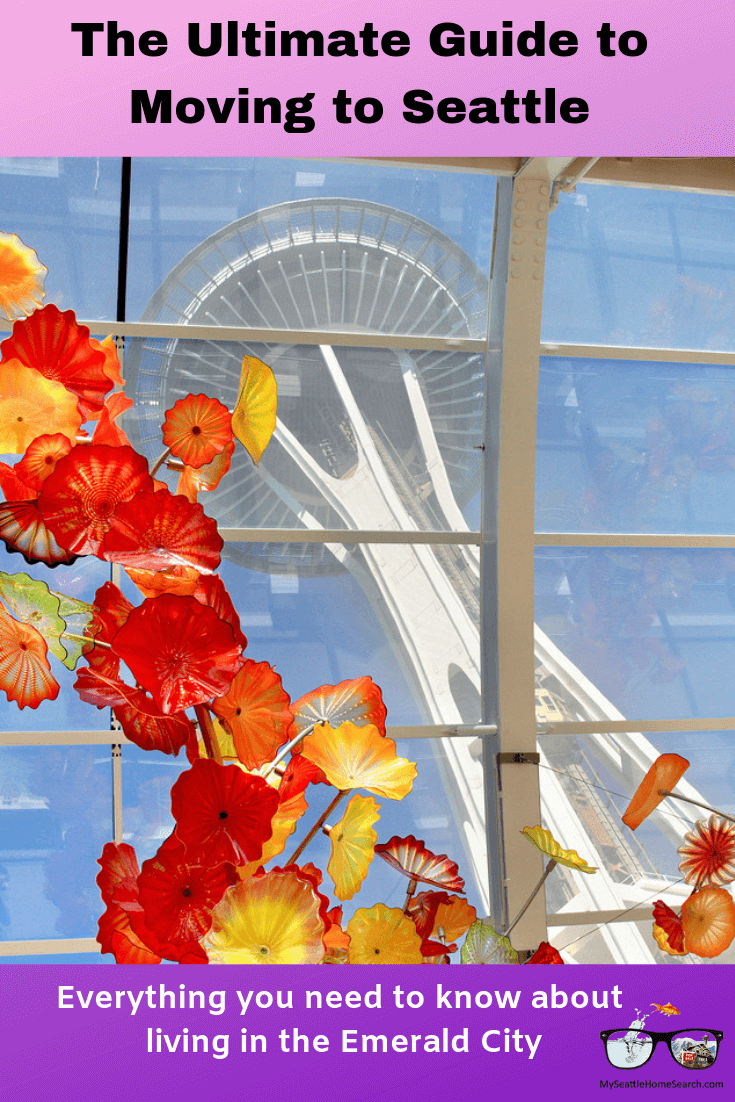 Are you contemplating moving to Seattle? You've watched Sleepless in Seattle a couple of times and know what the Space Needle looks like but that's about the full extent of your Seattle knowledge. Fear not, this guide will provide you with everything you need to know about moving to the Emerald City in the great Pacific Northwest.
OK, maybe not EVERYTHING, but definitely the most important stuff.
Seattle today.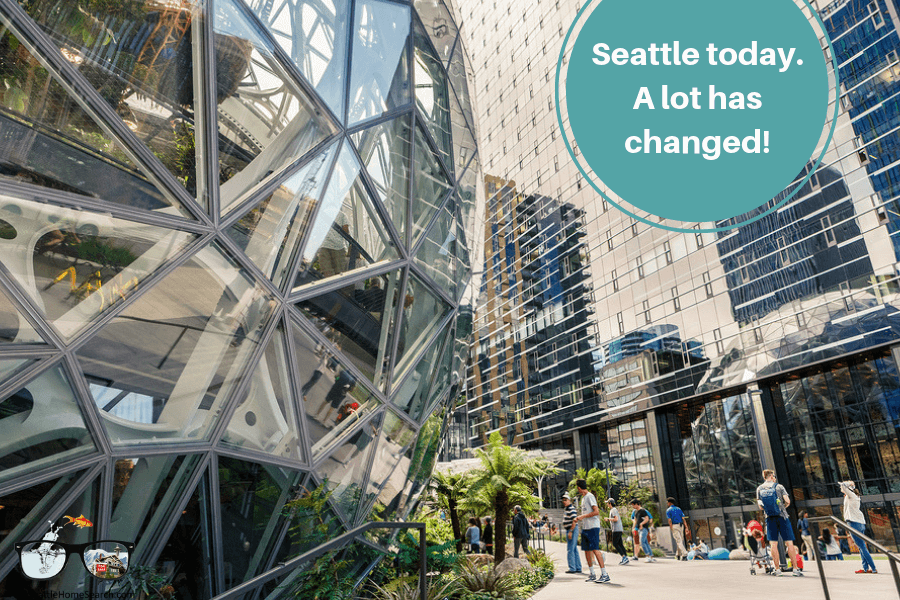 Seattle is a booming city that is unrecognizable from the relatively sleepy Northwest city of 25 years ago. Previously, Seattle was mainly known for making airplanes (Boeing), making rain, and making that Space Needle thing.
But now, Seattle is a buzzing hub for hi-tech companies. The city is home to Amazon with the other big players like Google, Facebook, and Apple rapidly expanding their presence here too. The Puget Sound area is also home to Microsoft, Tableau, Expedia, and loads of startups.
Seattle is also home to the University of Washington, one of the top-rated universities in the world. Seattle has a highly educated and young workforce.
The Seattle skyline is busy with cranes and lots of traffic diversions weaving between the construction chaos. Seattle has the most construction cranes in the US, and we're far from being the biggest city.
Seattle is currently the fastest-growing big city in the US with the population increasing by almost 19% over the past decade. Seattle has 725,000 people (as of 2017) which is not exactly a mega-metropolis. Eight out of 10 people who move to Seattle have a college degree.
Yet despite the rapidly changing skyline, Seattle still maintains plenty of its original character in a truly stunning west coast setting that easily rivals that of San Francisco and Vancouver BC.
OK, where is Seattle located?
Seattle is situated in a unique location in the beautiful Puget Sound area. Going west to east, you have the Pacific Ocean, the Olympic Peninsula with the Olympics Mountains and rainforests, then the Puget Sound (aka the Salish Sea) and a bunch of islands, then Seattle, Lake Washington, and finally the Eastside (including Redmond, Kirkland, and Bellevue)... and a little further east you'll hit the stunning Cascade Mountains.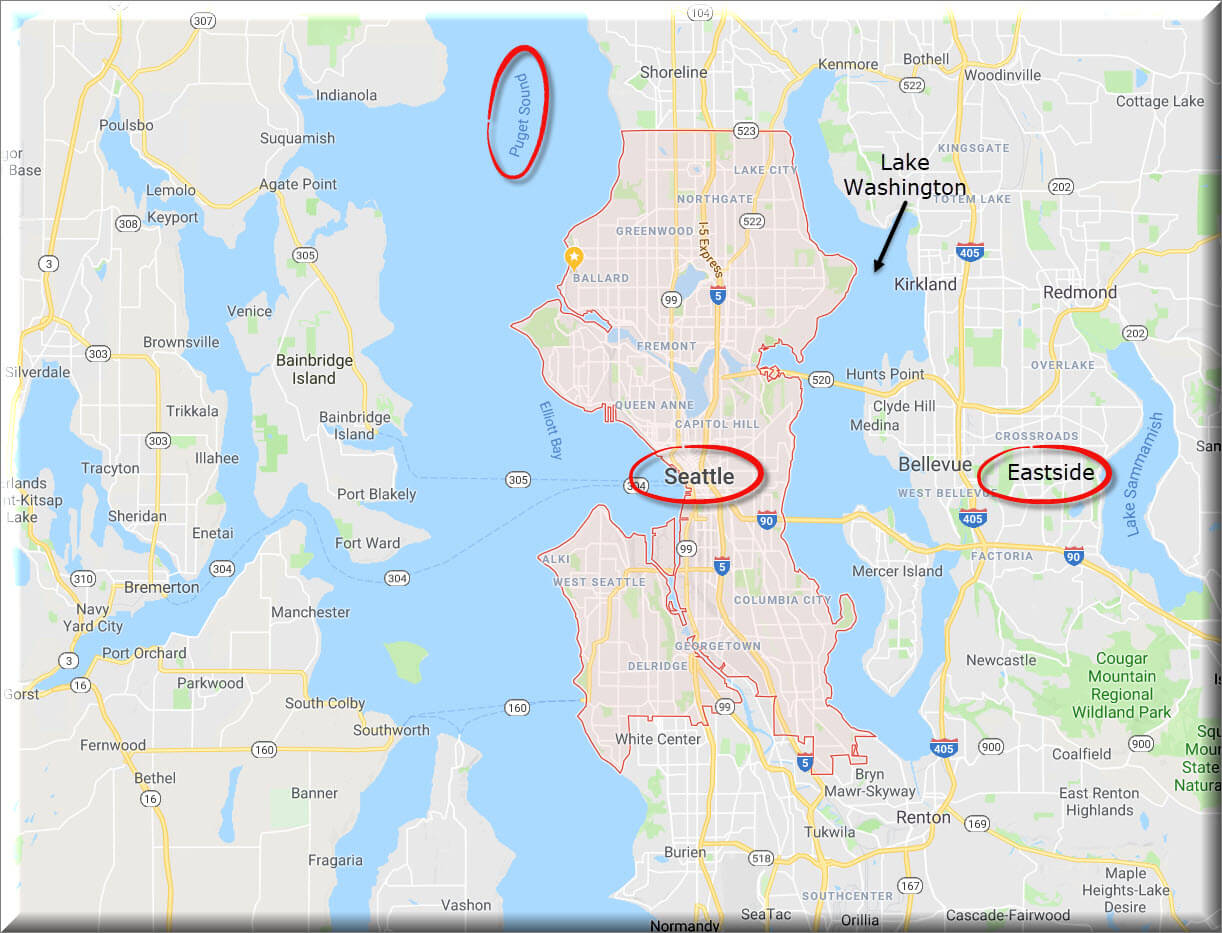 The city of Seattle is outlined in red with downtown sitting in the middle. Lake Union and the ship canal separate downtown from neighborhoods to the north like Ballard, Green Lake, and Wallingford. To the south of the city lies several neighborhoods including Mt. Baker, Columbia City, and Beacon Hill.
Is the Seattle weather as bad as they say?
NO! It's probably safe to say that if you haven't been to the area before you'll have certain preconceived ideas as to what the weather is like here, just like I have about Madison, WI!
Yes, it does undeniably rain a lot here and winters can seem long. And sure, you might not see the sun for a few days, (or even a couple of weeks) and sometimes you feel you can get up on your tippy-toes and touch the clouds, but we get less rain than a lot of other places.
One thing Seattle likes to keep quiet about to prevent half the nation from moving here, is that we have FANTASTIC summers. The summer months are dry, sunny, and warm. We can go weeks without rain and many visitors are surprised that the so-called Emerald City looks so brown in the summer.
Humidity? We have no idea what that is. The vast majority of homes don't have air conditioning. With the exception of a few nights a year, it's a waste of money.
Winters are not freezing cold and when it occasionally snows it's a major novelty. Chaos ensues and grocery store shelves go bare as Seattleites stock up and the rest of the country giggles at us. But hey, we've got lots of steep hills...unlike, say, the aforementioned Madison, WI.
What's the best way to blend-in in Seattle?
Moving to Seattle, WA, and want to quickly fit in? Easy! Just stick these bumper stickers on your car, preferably a Subaru or some other all-wheel-drive: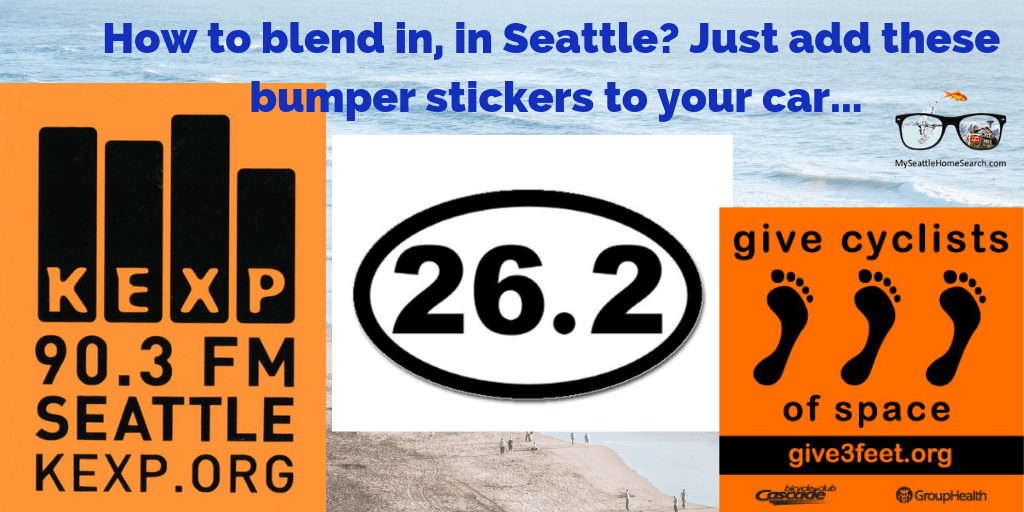 KEXP is the local listener-supported, commercial-free radio station that pokes a finger in the eye of those jaded stations that play the same 18 songs on a perpetual loop via a computer 1,000 miles away. Also, check out KUOW the local PBS radio station and if you like dancing in the kitchen after a couple of cocktails, listen to C89.5 which is also listener-supported / commercial-free.
The "Give 3 Feet" sticker from Cascade Bicycle Club is to remind drivers to give Seattle cyclists lots of space when overtaking them. Seattle has a lot of people on bikes. Displaying this on your car will indicate that you are cyclist-friendly.... and that includes not cursing them under your breath as you watch them fly through stop signs and red lights.
Placing the 26.2 sticker on your car will indicate to all that you have run a full marathon and have probably been around Green Lake at least 500 times. Whether you have actually run a marathon or not is irrelevant. Y
True story: when I first started seeing these bumper stickers on cars, I thought to myself: "why is everyone driving around the city quoting verses from the bible?"
Just how much do people in Seattle like their coffee?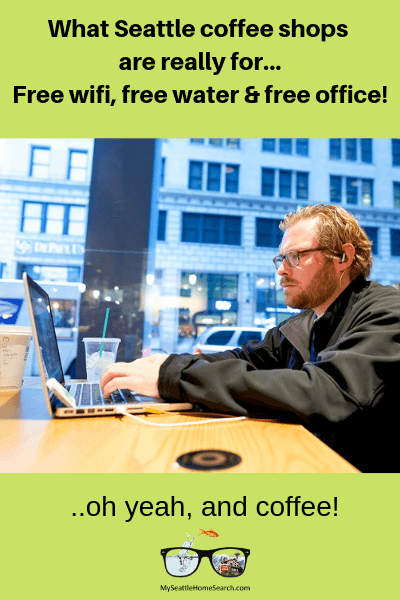 Without stating the obvious, Seattle has a strong coffee culture. While obviously, the Emerald City is home to the globally ubiquitous Starbucks, there are plenty of alternatives and independent coffee stores doing their own thing and living in caffeinated harmony with the Amazon of coffee.
Seattle has over 840 coffee shops so you'll never be too far away from an emergency expresso boost when moving to Seattle.
Plenty of Seattleites frequent and are loyal to Starbucks every day for their wake-up juice and just as many prefer their small local coffee shop. Some great local coffee shops include Café Fiore and Bauhaus Strong Coffee in Ballard and Cherry Street Coffee which has a bunch of locations.
Are Seattleites any more addicted to coffee than your average American? Well according to Death Wish Coffee we are at the top of the list followed by Portland OR and San Francisco. Might have something to do with clouds and fog me thinks?
If coffee is not your thing and you prefer a good cup of tea (myself included), fear not, there are some great tea houses in Seattle including Queen Mary Tea Room in Ravenna for some traditional English tea service and Zen Dog Studio (tea house and gallery) in Crown Hill. Plus you can always get a decent brew at most coffee establishments.
POT IS LEGAL IN WASHINGTON STATE.
If you like to indulge in a little weed, be that occasionally...or morning, noon, or night, you'll probably be glad to know that Washington was the second state in the nation to legalize pot in 2012. Note that the federal government still considers pot to be illegal, so if you hear a knock on your door at 2 am, it's either that munchies pizza your ordered or...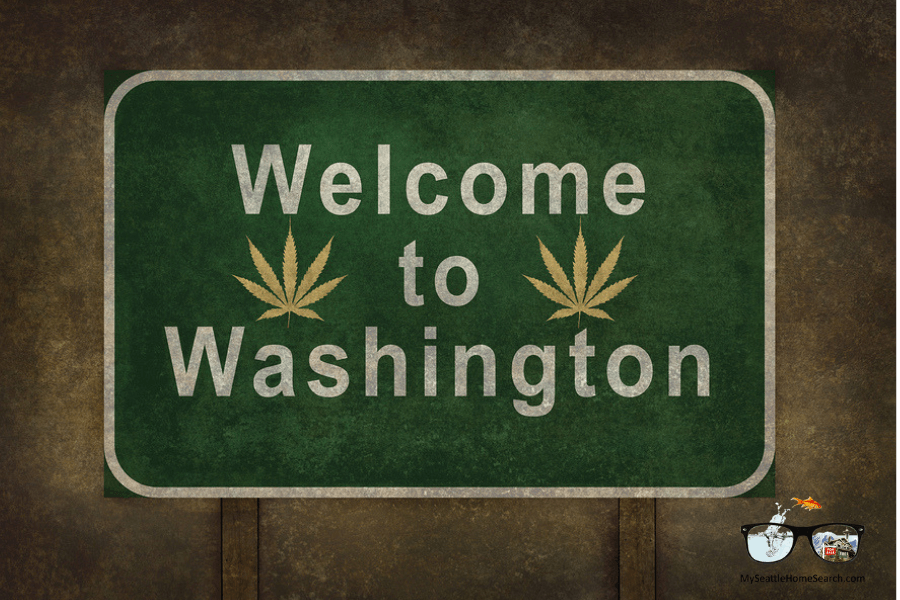 Can you walk down the road with a Cheech and Chong-sized reefer? Not quite, but you will smell plenty of pot drifting in the air while walking around downtown and other urban hubs.
If you are 21 years or older you can legally buy pot in a licensed store. And no, you can't drive your car stoned. You'll be slapped with a DUI for being an idiot. For more local info on the subject, check out The Stranger's guide to buying pot in Seattle.
What's the general Seattle dress code like?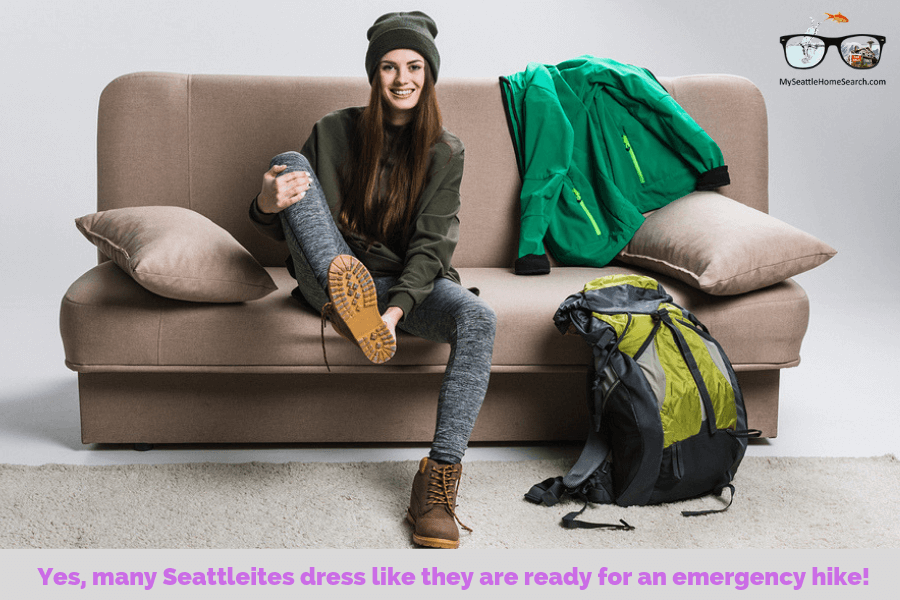 As an east-coaster once told me, most Seattleites look like they're permanently dressed for an emergency hike or going to a yoga class. Can't argue with that.
It's all about layering so you can adapt to the ever-changing temps and weather. The Seattle dress code is very casual, to say the least, and many people look like they do all their clothes shopping at REI or Lulu Lemon and /or potentially Goodwill!
Sure, there are lots of well-dressed men in the latest designer suits and plenty of women struggling to walk around in 4" heels but, in general, if you don't own a suit already, there's no need to buy one if you're relocating to Seattle.
Is Seattle a friendly town?
Are the locals waiting at the city limits with a freshly baked apple pie just for you the day you arrive? I moved to Seattle from Portland, Oregon in 2002, and as an admitted extrovert, I noticed the difference.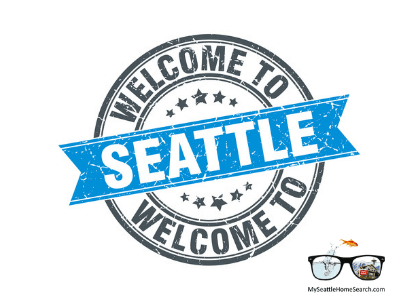 Without overly generalizing, (which I'm about to do anyway), Seattleites are polite, helpful, friendly, and will say Hi to you walking down the road…but don't expect them to fling open their front doors and drag you in for dinner, backyard BBQs and a game of Cards Against Humanity.
As a recent new arrival from northern Florida told me when I asked him what was his first impression of the community and Seattleites he replied…" people from the south of the US are dogs and people from the northern parts are cats".
At some stage, you'll probably hear the phrase The Seattle chill get mentioned. But ignore that and decide for yourself (regardless of what I might have mentioned above).
Like many bigger cities in the US, you may need to work a little bit harder in Seattle to make friends. However, things are changing and over the past few years is becoming more friendly and more outgoing, probably due to the big influx of lots of young people both from all over the US and all over the world to the booming hi-tech sector. Celebrate Diversity as the bumper sticker says!
Seattle parks and outdoor spaces.

There are some great parks to explore in Seattle where you can escape the hustle and bustle of the city. Exhale!
Discovery Park in Magnolia is Seattle's biggest park and hugs the Sound with pebble beaches and driftwood, a lighthouse, a big open grassy area to fly your kite, and miles of trails (some steep, some flat) to get your heart pumping. There are big views of the water and the Olympic Mountains.
Golden Gardens in Ballard is another park on the waters of the Puget Sound with a relaxing beach, lots of fire pits and BBQ pits, volleyball nets, a big play area for kids, ponds with ducks, turtles, and misbehaving beavers and of course more Olympic Mountains views and spectacular sunsets. Keep strolling to the south and you'll hit Shilshole Marina with boats of all persuasions including locals who live on their boats.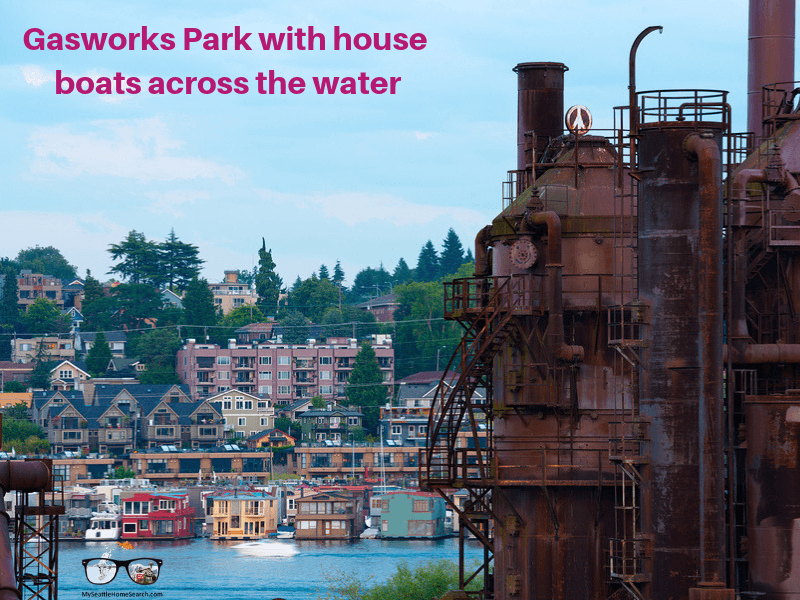 Gasworks Park at the bottom of the Wallingford neighborhood is a uniquely cool park and a great place on a summer's evening.
Formerly the site of the last coal gasification plant in the US, it's all cleaned up now but the funky rusting remnants of the factory provide a great backdrop to the wow views of Lake Union and downtown skyscrapers in the distance.
There are lots of people throwing frisbees, walking on tightropes or just picnicking and taking in the views of all the boats, paddleboarders...and seaplanes taking off and landing. It's a great park. On a less spectacular note, watch out for the goose poop!
The Ballard Locks, aka the Hiram M. Chittenden Locks, are usually full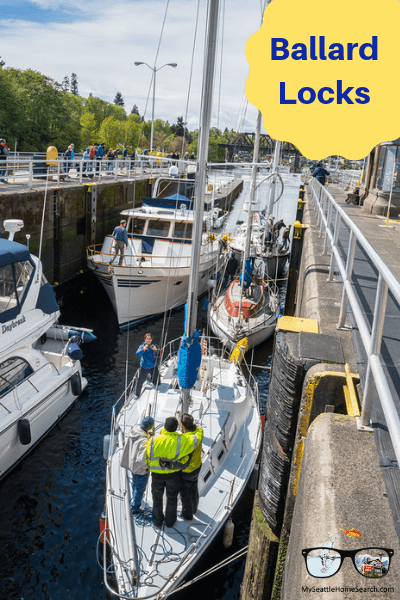 of tourists in the summertime who come to see boats moving between the salt waters of the Puget Sound and the fresh waters of Lake Union / Lake Washington. You can also watch salmon migrating or stroll the nearby gardens.
And of course, there's the Seattle Center, home to the Frank Gehry-designed Museum of Pop Culture (MoPOP), the Children's Science Museum, and a big stainless steel International Fountain... oh yeah, and the recently updated Space Needle.
Seattle craft breweries and micro-distilleries.
If you love craft beers, microbreweries, and craft liquor distilleries, then moving to Seattle, WA will be a nice fit for you. Welcome to Nirvana!
Allegedly craft brewery is the correct phrase to use these days so avoid exposing yourself by uttering microbreweries.
Seattle allegedly has the 3rd most craft breweries of any US city with new ones popping up on a regular basis. Ballard is a superhub for craft breweries neighborhood alone, there are currently 11 microbreweries including Stoup Brewing, Populux Brewing, and Ruebens Brews. Perfect for "just the one or two" or a full-on pub crawl.
You'll find the full spectrum from sours, IPA's, pale ales, stouts to ambers, and pilsners, usually with a food truck sitting outside. Also, most of them are dog-friendly so bring your mutt if you want.
For those of you of the liquor persuasion check out some great local Seattle micro-distilleries including Mischief Distillery in Fremont (they make a great cardamon gin!), Copperworks Distilling on the Seattle waterfront, and Batch 206 has good whiskeys and you can have a deep pie pizza while you sample.
Can you still get a Bud Lite and not be ridiculed? Absolutely!
Shock, gasp! Seattle is not perfect.
Then again, where is?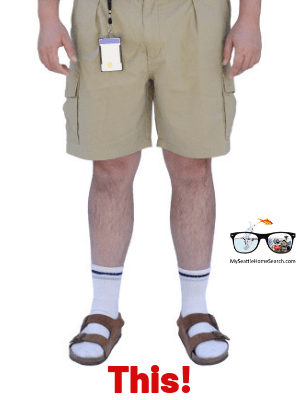 I'll give you a few minutes...
But in the interests of avoiding writing an all-is-wonderful guide, here are some of the less than celebrated aspects of the region.
It's not the cheapest place to live and home prices are becoming unaffordable for many people. Rents are not particularly low either. How you perceive either of these will be relative to where you are moving from.
Yes, it does rain and it is cloudy a lot of the time. But we take a slightly perverse pleasure and pride in that.
Our bad traffic is up there with the best of them. Currently, Seattle is ranked the 6th worse in the nation (as of 2019). Number-1 is so within our grasp!
Regardless of your views on the issue, the causes thereof, or the potential solutions, like many west coast cities and elsewhere in the US, the area has a significant and chronic homeless problem. It's hard to miss. The gap between the haves and the have-nots is widening.
While there is no income tax, the city loves to keep raising those property taxes to pay for everything.
The Seattle Mariners continue to underwhelm at a spectacular level with the longest playoffs avoidance streak record and the beers at the game are ridiculously over-priced. It's still a fun day out though.
Ballard will not be getting light rail until 2035. I could be dead by then!
Check your breaks, Seattle is a hilly city.
And that's why when we get some snow it's absolute chaos, but fun!
One thing you'll immediately discover upon arriving in Seattle is that many of the streets are pretty steep. They could have filmed the chase scene from Silver Bullet in downtown! The hills will stretch your calves if you walk them and test your starting-on-a-hill skills if you drive them. For example, try the hill up to Queen Anne from downtown. It used to have a cable car that was pulled up the hill just like San Francisco.
The steep hills mean that a lot more residents get to enjoy the stunning Sound and mountain views, not just the homes right next to the water. But fear not, there are plenty of flat areas as well, but in general, the closer to the water a neighborhood is, the more slopey streets it will have.
GREAT PLACES TO ESCAPE THE CITY FOR A FEW HOURS, A DAY, OR MORE.
Wanna getaway?
Like any bigger city, sometimes you just want to escape the hustle and bustle. Fortunately, the region is surrounded on all sides by easily accessible places to get away from it all, whether just for a few hours or for a few days.
Hiking, backpacking, and car camping. The Pacific Northwest is an outdoor enthusiast's paradise and Seattleites are truly spoiled for choice. Get a quick hiking introduction with the nearby Tiger Mountain and Mount Si trails but be prepared to share with other locals furiously Instagramming the whole hike.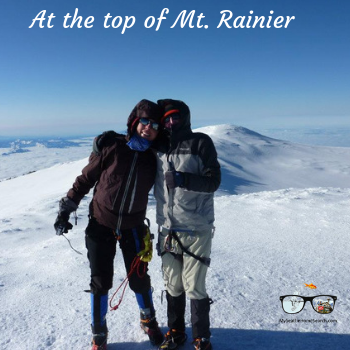 Drive a little further and you'll hit one of my favorites, Granite Mountain with a fire lookout at the top and wow views of Mt. Rainier. Or you can go the whole hog and climb Mt. Rainier itself which I did a few years ago and have only mentioned that fact 827 times since summiting!
You can also head west, jump on a ferry and head over to Olympic National Park where you can choose from wild beaches with miles of driftwood and few humans, or hike moss-covered rainforests or wide-open hot-n-sweaty panoramic view trails in the Olympic Mountains.
The Washington Trails Association is a great organization and their website has lots of useful information on all trails including trip reports from people who have hiked the trails recently.
If you would prefer to just sit around the campfire, sup some brews, eat smores, and tell tall tales, (not that there's anything wrong with that!), there are toms of places to do that too.
Alpine skiing and snowboarding near Seattle. While Seattle itself doesn't get much snow, you are still within easy reach of some great skiing.
The Summit at Snoqualmie Pass and Alpenthal are less than an hour from Seattle. For longer ski runs and usually better snow, it's under 2 hours to Steven's Pass on Highway-2 or try Crystal Mountain ski area next to Mount Rainier with panoramic views of the mountain. If you are a snowboarding purist, take the longer trip to the Mt. Baker ski area.
Cross country skiing. For those of you who prefer the tranquility of self-propelling your skis without gravitational assistance and fussing over which wax to use, (if in doubt, go with Klister!), there are some lovely cross-country ski areas near Seattle. Going eastbound on I-90, just after Snoqualmie pass, take the first exit for Hyak snow park. It's a long, flattish, wide trail that runs along Keechelus Lake plus it has a sledding area for kids. Drive another 15 mins east you'll hit Cabin Creek, home to the Kongerberger Ski Club which has real live Norwegians with funny accents among the members.
Is Seattle expensive for renters and homebuyers?
The Seattle market has seen a lot of changes and construction over the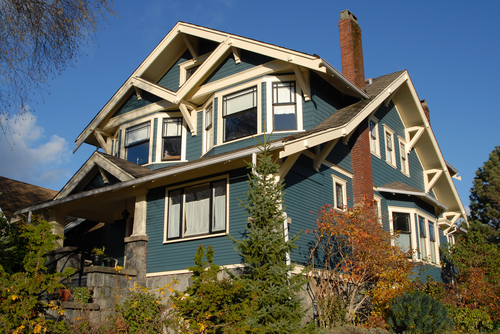 past 15 years as people discover the city. The booming economy has attracted thousands of people to the area. Lots of new apartments, condominiums, and townhomes have been added, plus some of the smaller homes have been replaced by larger, modern high-end homes... not all of which have been, let's say, architecturally very imaginative. And yes, costs have gone up and are above national averages.
While admittedly Seattle is not the most affordable place in the country to buy or rent a home, how you perceive home prices will depend on where you are moving from; expensive cities like San Francisco, New York, and LA versus relocating to Seattle from Oklahoma City, Boise Idaho or Butte Montana.
If you're relocating to Seattle from San Franciso, Seattle can seem like a veritable bargain, while someone from Fargo, ND will scream "are you kidding me?"