THINGS TO DO IN The CAPITOL HILL NEIGHBORHOOD.
If you can't find something to amuse you, enlighten you, pique your curiosity or satisfy your nutritional tastes in Capitol Hill, then you might want to reconsider living in another city. Although it's right next to downtown, you'd be forgiven for doing all your living within the neighborhood itself.
NEIGHBORHOOD BARS, CAFES, RESTAURANTS, AND STORES.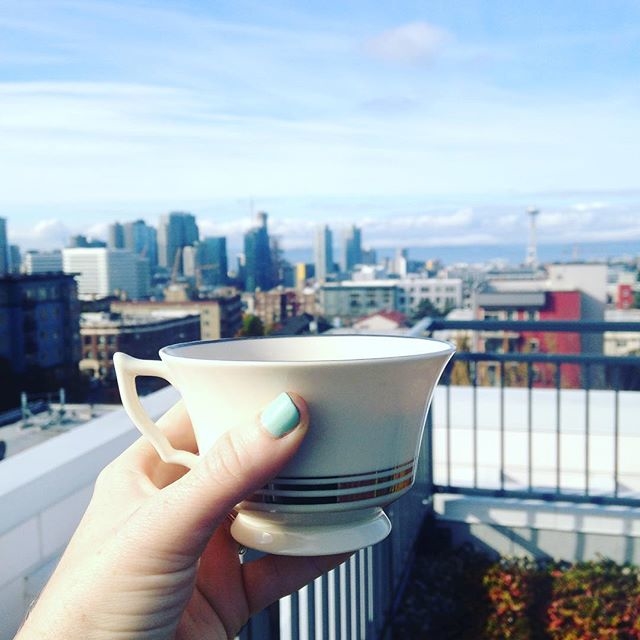 Are you in for something a little moody, a little dark and disco-y? Foreign National is your place. Located on E. Pike and Asian-inspired, reviewers rave about this cocktail bar. In for something a little more light-hearted? Rose Temple, on E. Olive Way, is energized with tiki-drinks (reviewers say, "Take a jello shot!"). Have you ever been to the fairgrounds? No need to. There are two carnival-themed bars, Unicorn and Narwhal. Grab a drink, play some Skee Ball, and eat a corn dog. You can even walk around in circles and pretend you're riding a carousel.
With 4,000 spirit labels (and counting), Canon was voted #6 on The World's Best Bars list by Drink's International. Rhein Haus is quite possibly the most entertaining of them all. It's spacious, there are bratwursts and bocce! As you can see, the bar list goes on and on.
After waking up the next day, you might be looking for a little pick-me-up. With an abundance of thriving cafes, you're sure to find your caffeine fix. Victrola has two locations in Capitol Hill and is quoted to be the "living room of Capitol Hill." Independent and locally-owned, Caffe Vita has been in the coffee business since 1995, originating in Queen Anne and expanding to 12 other locations. They must have some pretty good espresso. Espresso Vivace, which translates to "the caramel coffee" is best known for its dedication to the research of espresso and the multiple techniques of preparing the perfect cup of coffee. With many other options, you won't be stranded when trying to recover from your previous night out.
Following coffee, you'll most likely be in search of some mouth-watering food. If you're not quite to that point, take a walk around the neighborhood; you'll get there. Harry's Fine Foods, serving American fare, intrigues guests with its delightful history. As a preschooler, Julian, owner of Harry's, would bring smoked oysters, capers, stoned wheat thins and Pellegrino in his school lunchbox. No wonder his restaurant became successful. Cascina Spinasse, serving Italian fare, is most known for its comforting hand-cut pasta dish, Tajarin al Ragu, made with beef and pork meat sauce. Yum. Manao, Thai street cuisine, features common Thai dishes. Grab a seat in an open, casual atmosphere. Finally, Bateau, which came into existence because of Boat Street Café (their first restaurant) is known for its renowned, flavorful, hearty steaks and burgers.
Some Unique Stores to browse.
For the finale of your day, consider hopping into a specialty store. The Capitol Hill neighborhood has lots of unique stores to while away the hours. Elliott Bay Book Company, founded in 1973, is one of Capitol Hill's bookstores, holding over 150,000 new and bargain books. Buy a book, grab a comfy seat, and enjoy a coffee from their cafe, because you'll probably be feeling a little sluggish after your meal. Ada's Technical Books offers science literary books. Butter Home is a home decor and knick-knack shop.
If you've spent a fortune on the cliche record player, you can find records at Everyday Music. If you're looking for a new hobby, you can snag quality art supplies at Blick.