Seattle single family homes currently for sale between $500,000 and $700,000.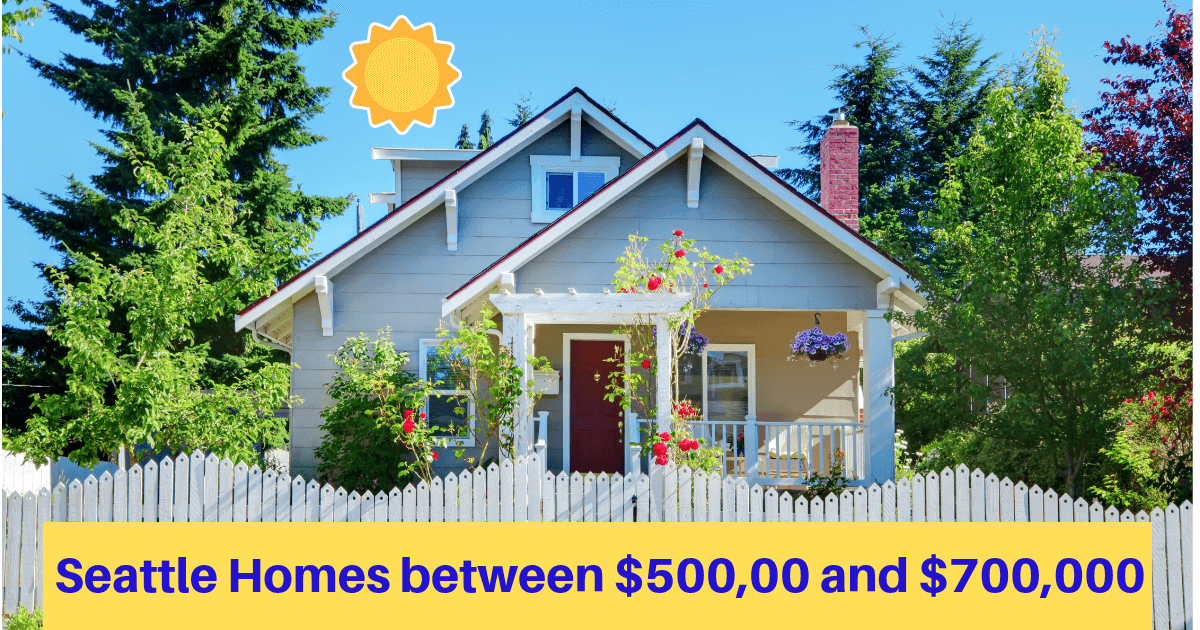 Here's a complete list of ALL the single-family homes in the Seattle area that are currently available and with a list price between $500,000 and $700,000. This list is updated every 15 minutes!
Currently, the median sale price for homes in Seattle is $750,000 so all these listings are below the current median price. Below you can browse all the Seattle homes that are currently listed for sale within this price range.
You can refine the displayed results based on your preferred price range, square footage, number of bedrooms and bathrooms etc by using the REFINE RESULTS button or the SORT BY drop-down menu.
Happy browsing and please contact me if you have any questions or would like to see any of homes.