Seattle zip codes and zip code map.
Search a list of all the Seattle WA zip codes and link to individual pages showing zip code boundaries and which neighborhoods lie within those codes.
Seattle has a total of 40 zip codes.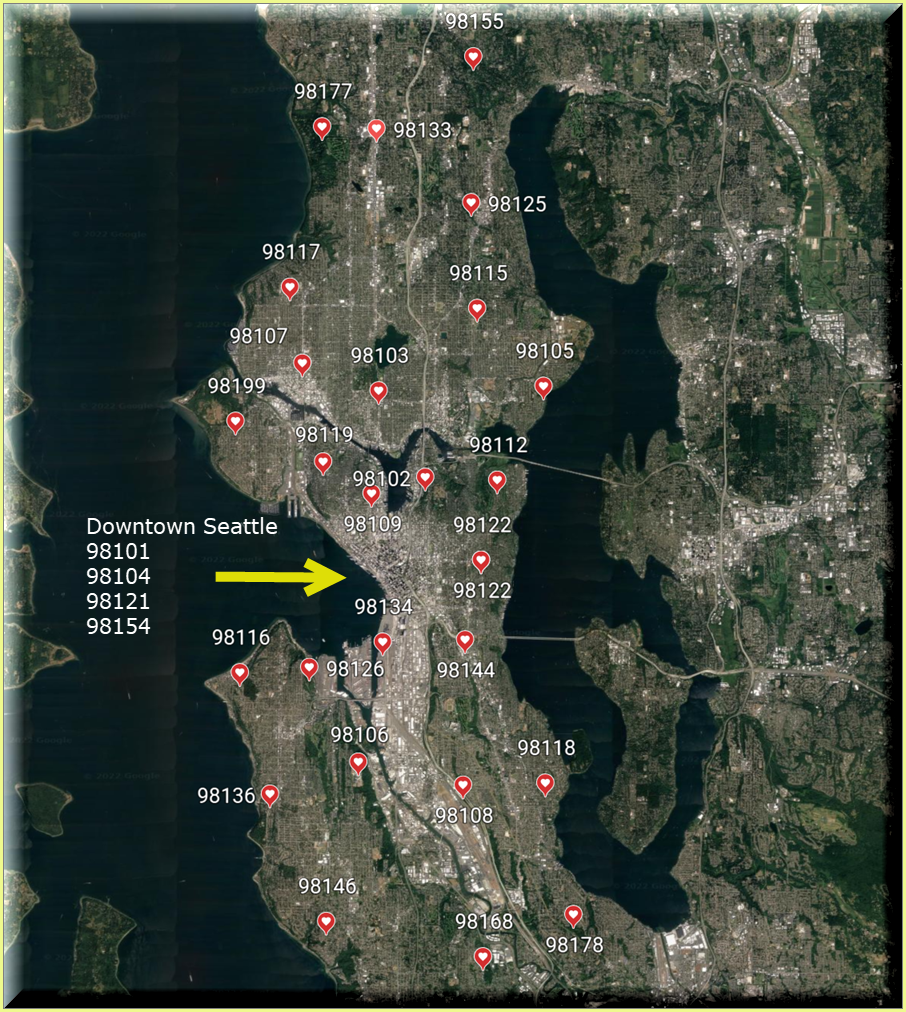 North Seattle zip codes.
Here is the list of codes for the areas north of downtown Seattle.
South Seattle zip codes:
Here's the list of zip codes for areas east and south of downtown including West Seattle
Zip codes for downtown Seattle:
Some of the zip codes for downtown cover a very small area, often only a block or two.
98141
98154
98161
98165
98170
98174
98175
98181
98185
98190
98191
98194